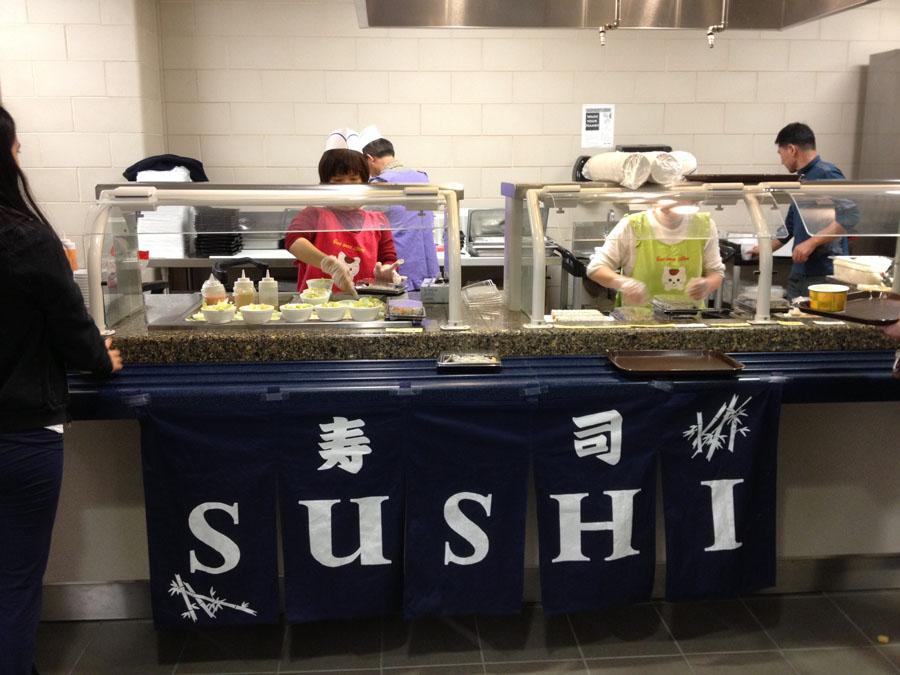 Thursday has always been documented as "Sushi Thursday" for Harriton teachers and students. However on Thursday, November 29, this day took on an entirely new meaning.
Expert sushi rollers from Sushi Tokyo were available during all lunches today, creating fresh sushi for students, right before their eyes. This event premiered at Lower Merion last week, and it seems to have been extremely popular among students.
Madison Rosenthal, a Harriton junior, remarked, "It tastes extremely fresh. I think it's really cool that Harriton did something like this, and I'd definitely like to see events like this happening more often." Hopefully the sushi rollers will come back soon to serve students and teachers another healthy, yet delicious, lunch.