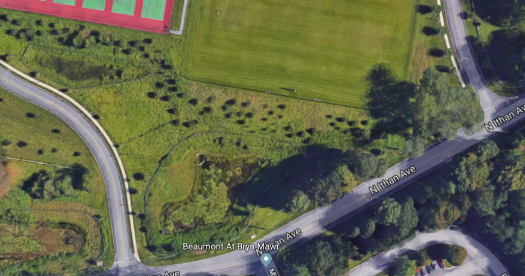 Recently, a popular topic of conversation among Harriton juniors in particular has been the parking situation. In prior years, juniors had the option to purchase parking passes for the student lot, guaranteeing they had a spot to park in during the school day. However, this past year, more seniors purchased these parking passes than ever before. As a result, juniors did not have the option to buy passes and have instead resorted to parking their vehicles in front of Harriton on North Ithan Avenue.
The situation that has ensued has resulted in a tense battle between town commissioners and students.
Students claim that they must have some place to park, as they have activities to attend after school which they can only get to on time if they have a parking spot. Meanwhile, town commissioners claim inexperienced drivers parking in front of the school have been creating dangerous situations by making illegal U-turns and blocking traffic. Additionally, they cite the the lack of sidewalks on North Ithan as another source of potential danger. Once it starts snowing, students will be forced to walk on the main road to access Harriton, posing an imminent threat on an already busy street.
The town has proposed making parking on North Ithan illegal, meaning students would have to either stop driving to school or find another place to park their cars. On December 19th, commissioners opted to delay the vote for another month, meaning they would conduct more research into whether or not this parking should be made illegal, and communicate with Lower Merion School District about the situation.
The Harriton student body, most notably the juniors affected, appears to be mostly in favor of parking being permitted on North Ithan. However, some concede the situation is at times dangerous:
"I think that certain people take the parking for granted, like when they make illegal three point turns and park far from the curb," says a junior who has asked to remain anonymous.
More than one accident has occurred on North Ithan since the start of the school year as a direct result of student parking, though none of these accidents were serious. Some students place the blame for these incidents on just a few inexperienced drivers failing to abide by parking rules, and say it is unfair to punish all for the actions of a few.
After discussing the dangers of parking on North Ithan, one said, "There are people who respect the law and honestly need to be able to drive to school, so it's unfair that everyone is being punished because a few people are messing up."
This statement appears to encapsulate a common sentiment held by Harriton's juniors: though the parking situation may be hazardous at times due to the failure of a few to respect the law, it is unfair to punish all on the behalf of a few.