NFL Week 13 Power Rankings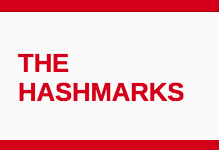 December 1, 2017 • 193 views
Hang on for a minute...we're trying to find some more stories you might like.
Welcome back from Thanksgiving! I hope you all had a great holiday, but while you were eating turkey and pouring gravy, the NFL season continued on. The AFC playoff race is really beginning to heat up. With the great play of one team on Thanksgiving, a division race we thought was long locked up is now wide open. The team that was supposed to win that division, the Chiefs, is currently reeling at full force. Let's rank them!
32 – Cleveland Browns (0-11) Last Week: 32
No surprise here. The Browns have held the 32nd spot in these rankings since week 4. DeShone Kizer had one of his more solid performances this week against the Bengals, but it was overshadowed by the fact that Cleveland let the last place offense score 30 points on them for the second time this season. Like I've been saying for weeks, the Browns are already looking at next year's draft.
31 – New York Giants (2-9) LW: 30
After only scoring three points on offense, and punting their way out of Washington, the Giants are ready to move on from Eli Manning. I think Giants fans are overreacting at the sight of this decision. I don't think Eli Manning is the cause of the Giants struggles, and I don't think the Giants think that either. Eli Manning is a veteran quarterback nearing the end of his career, and Giants fans should be happy that New York's front office has the wit to evaluate their current talent at quarterback for future seasons. The Giants are pushing for a rebuild this offseason.
30 – Denver Broncos (3-8) LW: 31
I know it was against the Raiders awful defense, but didn't Trevor Siemian look like a completely new man on Sunday after Paxton Lynch's injury? Siemian might have looked better, but the fact is he hasn't been able to stay good for long stretches of time. As for Paxton Lynch, I can't help but feel bad for the man. After struggling all day, he pulled up with a leg muscle injury and was seen tearing up on the sideline afterward. The Broncos have botched their quarterback situation beyond belief, and now it's starting to ruin young player's careers.
29 – San Francisco 49ers (1-10) LW: 29
Jimmy Garoppolo looked pretty good on the two passes he threw on Sunday. Let's be reasonable though. How will he perform in a sixty-minute game? My guess is that he will look pretty good this week against the Bears, and I almost want to pick the 49ers to pull off the upset. San Francisco's inability to score in the red zone will drastically improve with Garoppolo at quarterback, and it should make for some very interesting game film. I think the 49ers are in good hands going forward.
28 – Miami Dolphins (4-7) LW: 28
The Dolphins were gifted this week versus the Patriots. Miami scored on a fumble return touchdown off of a high snap over the head of Tom Brady. The Dolphins were given a major mistake by the Patriots, and they still lost by 18 points. Think about this, when have you ever seen the Patriots make major mistakes during the Bill Belichick era? The answer is not often, if at all. The fact that the Dolphins couldn't make a game out of this match-up after a huge blunder speaks to how bad this team really is.
27 – Houston Texans (4-7) LW: 26
I think it's safe to stick a fork in the Texans after this week's loss. Tom Savage has improved a bit since taking over for Deshaun Watson, but it was clearly not enough to beat a top defense on Monday Night Football. The Texans season has been quietly lost for a while now, but the one thing that keeps motoring on is Jadeveon Clowney. Clowney was constantly in the Ravens backfield making big plays on Monday night. His development and Watson's heroics should make the Texans a playoff team next year if they stay healthy.
26 – New York Jets (4-7) LW: 25
The Jets stuck around for a while against Carolina and might have won if they hadn't given up multiple defensive and special teams touchdowns. New York has the nucleus for a very good football, but they are young. This loss likely will send the Jets into the offseason, but they should not feel bad about where they are as an organization. The Jets outperformed many people's expectations and will be on an upward trend moving forward.
25 – Tampa Bay Buccaneers (4-7) LW: 23
Brutal loss for the Buccaneers who could have been back in the playoff picture with a win. The pass defense really has befuddled me all year long in Tampa. Last year, the Buccaneers' excellent pass rush and great cover linebackers teamed up to create one of the stouter defenses in football. In 2017, when all the chips seemed to fall into place for the Bucs, they performed at an atrocious level for the talent they have. How does this franchise approach the offseason? Do they even know what the issue is? I certainly don't.
24 – Arizona Cardinals (5-6) LW: 27
Kudos to the Cardinals for showing up against a Jaguars team that had recently been playing down to its opponents. I think it's weird that the Cardinals have been able to keep their record at such a respectable tally. 5-6 is nowhere near representative of the problems that the Cardinals have had as a football team. Give credit to Bruce Arians for keeping the Cardinals afloat despite numerous injuries and subpar play.
23 – Chicago Bears (3-8) LW: 21
I really like the Bears, and up until Sunday's game against the Eagles, Chicago had played each of its opponents tough. The blowout is a signal that the Bears hard play has amounted to nothing. In the opposite case of the team listed above, the Bears 3-8 record is not representative at all of the strides this team has taken. Obviously 3-8 places the Bears way outside the playoff hunt, but John Fox and company should consider this season a success because of the young talent that they have successfully farmed and developed.
22 – Indianapolis Colts (3-8) LW: 24
The Colts are similar to the Bears in that they have recently begun playing close games against good teams. Indianapolis has many ways to address their quarterback situation, and their defense has some young talent to build off of. I wouldn't call this season a success for the Colts, but I would consider it a valiant effort considering the unfair hand Indy was dealt at the beginning of the season.
21 – Kansas City Chiefs (6-5) LW: 13
What in the world is going on with the Chiefs? Alex Smith's deep passing game has completely disappeared, Kareem Hunt hasn't dominated a game in months, and the defense cannot perform at all without Eric Berry. The Chiefs season is spiraling out of control with the Raiders and Chargers setting up shop only one game behind in the AFC West. Andy Reid must find a way to generate success with a lineup that hasn't tasted victory in over a month. There are calls for Patrick Mahomes to start, Tyreek Hill and Travis Kelce aren't doing anything, and the Chiefs are slowly losing control of an AFC playoff berth.
20 – Dallas Cowboys (5-6) LW: 16
Just like Kansas City, the Cowboys are in free fall mode. Unlike Kansas City, we have some answers as to why Dallas has played so badly. The Cowboys have now scored 22 points in three weeks, and during that stretch have been outscored in second halves 72-6. Some blame Dak Prescott, some blame the defense, but I'm going to blame the o-line. It's clear that the loss of Ezekiel Elliot has exposed the Dallas defense as a below average unit, but the big shocker to me is how badly the offensive line has played with one or two injuries. For years now we have called the Cowboys O-line the best in football, but they can no longer hold that distinction. With zero depth, Dallas has struggled to execute even the most fundamental pass blocking concepts.
19 – Oakland Raiders (5-6) LW: 22
The Raiders responded well to their blowout loss at the hands of New England. All focus on the Raiders win this week was diverted by the Michael Crabtree-Aqib Talib fight. I will assure you, the game was played and finished. Oakland looked pretty good in a win, and their defense got a much needed first interception of the year. Marshawn Lynch's play over the past few weeks has gone unnoticed by most. The man is playing his best football at a critical time in this season. The Raiders are fortunate to be still in the AFC West race due to the Chiefs' failures.
18 – Cincinnati Bengals (5-6) LW: 18
The Bengals just keep getting better and have a legitimate shot to prove themselves on Monday night against the Steelers this week. I know they only beat the Browns, but the fifth win in eight games is a mark of consistency for a team that started out in the cellar of the NFL. If the Ravens slip up at some point down the road, the Bengals will be right there to take the final AFC playoff spot. The biggest most recent development for this team is the sudden emergence of Joe Mixon. Mixon has now had a touchdown in three of his past four games, and his first 100 yard game last week against a pretty good Browns' run defense.
17 – Green Bay Packers (5-6) LW: 20
Brett Hundley is not playing bad football. Green Bay's defense let them down on Sunday night at Pittsburgh. It's a shame because their offense played their best game since Aaron Rodgers' injury. The Packers are a loss away from being effectively eliminated from playoff contention, but I wouldn't count them out just yet. If Brett Hundley can win games against the Buccaneers and Browns, then Aaron Rodgers will take over for the last three games and give the Packers a chance. Also, Jamaal Williams looked really good on Sunday night. I wonder how Green Bay handles him if Ty Montgomery is back in their lineup this week.
16 – Buffalo Bills (6-5) LW: 19
Big win for the Bills after three straight losses. Tyrod Taylor silenced the Bills' front office by going into Arrowhead Stadium and pulling off a season-saving victory. Buffalo's defense got back on track as they made Alex Smith's day hectic in the process. Tre'Davious White's interception is showing of the great rookie season he is having. Buffalo has found their replacement for Stephon Gilmore. Now, if only the Bills could trust Tyrod Taylor. Up next, a big-time match-up with the Patriots.
15 – Washington Redskins (5-6) LW: 17
The Redskins defense had a nice bounce-back performance against a struggling Giants offense. It was a rather easy game for the Skins despite a weird tipped ball pick-six by Janoris Jenkins. Kirk Cousins didn't have his best game, but he played best when it mattered. Jamison Crowder stepped up big time in the absence of receivers with 141 yards and a score. It is clear that he is no longer feeling the effect of the injury bug. Most impressive though has been the play of rookie running back Samaje Perine. The all-time leading rusher at Oklahoma has given the Redskins running game life after back to back 100-yard performances.
14 – Los Angeles Chargers (5-6) LW: 15
Los Angeles is back in the playoff race and should be considered favorites to win the AFC West. Philip Rivers just played one of the best games of his career on Thanksgiving. Rivers is making great use of a multitude of receivers, tight ends, and running backs that he has. This is the sign of an effective offense: They can burn you in many ways. As for the defense, they pressured Dak Prescott all day long, and it paid off with two fourth-quarter interceptions. The Chargers are the team in 2017 that has gotten hot at the right time.
13 – Baltimore Ravens (6-5) LW: 14
The Ravens offense actually looked somewhat effective on Monday night as they didn't turn the ball over and rushed for nearly 140 yards. Baltimore's defense again forced multiple turnovers. It is the recurring theme that makes this Ravens defense so dangerous. Baltimore should be favorites to pick up a playoff spot at this point. Baltimore, like the Chargers, is playing their best football at the right time.
12 – Seattle Seahawks (7-4) LW: 12
Seattle hasn't looked bad despite numerous defensive injuries, but they are in a tough situation considering the abundance of good teams in the NFC. Seattle's position can drastically improve if they can take down the Eagles at home this week. Of course, that's no easy task. To do so, Russell Wilson must put forth one the best performances we've seen from an individual player all year long. So far, Wilson has been great, but can he be excellent against a fantastic Eagles defense? More on that in a moment.
11 – Tennessee Titans (7-4) LW: 11
Tennessee keeps on winning. The Titans aren't dominant in any category, but they find ways to win. Whether it's been the secondary forcing turnovers or the two-headed backfield that Tennessee presents, the Titans have found ways to win. With an easy schedule, the Titans should be playing January football. DeMarco Murray has been getting healthier over the past few weeks, and his increased workload should give the Titans another gear going into the final months.
10 – Detroit Lions (6-5) LW: 10
The Lions don't move down in this week's rankings because they played close against a good Vikings team. Matthew Stafford's scary near injury on Thanksgiving must have given Lions fans a scary near heart attack. Stafford's play has kept Detroit alive in the NFC playoff hunt, but they will need some help. With the NFC North basically wrapped up for the Vikings, Detroit must find a way to get a game up on the Falcons or Panthers. Losses to both teams will make life tough for the Lions going forward.
9 – Jacksonville Jaguars (7-4) LW: 5
I warned the Jaguars of playing down to opponents, and the Cardinals caught them sleeping Sunday evening. I wouldn't worry about Jacksonville, but I think it's apparent that one of this team's major weaknesses is inexperience. The one thing that stood out to me in the Jaguars loss was Blake Bortles' play down the stretch. The Central Florida product ran for two touchdowns to keep Jacksonville in it. Bortles put the team on his back in a bad situation. That's something that I'd like to see more going forward from him.
8 – Atlanta Falcons (7-4) LW: 9
Julio Jones woke up on Sunday with his third career game of over 250 yards receiving. That's three more 250-yard games than all other NFL receivers combined. Just like last year, the Falcons are playing really well down the stretch, and by the end of the regular season, they might be back in the Super Bowl discussion. With Devonta Freeman coming back from an injury, and Tevin Coleman playing some of his best football, it should be interesting to see how well the Falcons offense plays against an elite Vikings defense.
7 – Carolina Panthers (8-3) LW: 8
Carolina got a bit of a scare from the Jets, but the defense and special teams stepped up in a big way to deliver a win. Cam Newton is clearly playing well and having fun; two major keys to the Panthers' success. With Newton and the second-ranked defense, the Panthers will have a chance at redemption in the Louisiana Superdome this week. If the Panthers win, then they will have a chance to beat the Vikings and capture a first-round bye. Everything sets up nicely for Carolina if they play their best football going forward.
6 – New Orleans Saints (8-3) LW: 4
Despite the tough road loss from New Orleans, I am seriously loving the play of Alvin Kamara. Kamara scored two more times on Sunday including a 74-yard touchdown scamper. The third-round pick out of Tennessee is making a serious case for Rookie of the Year. The Saints need to start better in big games. Drew Brees is one of the best quarterbacks in NFL history, but he can't bail you out in the 4th quarter every week. The Saints will battle for NFC South supremacy with the Panthers next.
5 – Los Angeles Rams (8-3) LW: 7
Nice rebound win for the Rams after a frustrating loss at Minnesota. Jared Goff is becoming one of the more consistent quarterbacks in football. He played one of his best games this past week without Robert Woods. Instead, he got big-time support from rookie Josh Reynolds. It's great to see how well Sean McVay has handled his young talent. This win against the Saints shows that Los Angeles definitely is for real and that they will be a contender in the NFC playoffs.
4 – Pittsburgh Steelers (9-2) LW: 6
Antonio Brown is the primetime king. In his last seven primetime games, Browns has had 14 touchdown receptions. Ben Roethlisberger is putting behind a poor start and is now playing his best football. The Steelers are dangerous, but they continue to play down to lesser opponents. Pittsburgh shouldn't have had much of an issue with the Packers at home, but it took a last-second Chris Boswell field goal to escape the Huntley led cheeseheads. This is the reason that Pittsburgh still sits behind a Minnesota team that it crushed earlier this year.
3 – Minnesota Vikings (9-2) LW: 3
Case Keenum is the Vikings starter. No one should be allowed to debate that. Keenum brings mistake-free football to the Vikings; something that was not always guaranteed with Sam Bradford. Latavius Murray is beginning to take over the backfield for Minnesota as he had another efficient game on Thanksgiving. With the Vikings clicking on offense, it's going to be hard stopping them from grabbing a first-round bye.
2 – New England Patriots (9-2) LW: 2
As mentioned above, the Patriots rarely make big mistakes. On Sunday the Patriots made a huge mistake and still rolled 35-17. Tom Brady is playing his best at 40, and he is beginning to gain major support from Dion Lewis. Lewis has become the closest thing to a lead running back in New England. Lewis can run out of the gun, and like all Bill Belichick running backs can catch the ball out of the backfield. It's amazing how the Patriots find hidden gems on their roster every year.
1 – Philadelphia Eagles (10-1) LW: 1
Russell Wilson is going to struggle against the Eagles defense. I said I would talk about it more, and I am. The Eagles might not lose again in this regular season. Philly has now scored 30+ points in five straight games. Currently, on a nine-game winning streak, the Eagles have won each game by an average of 17.1 points. That's insane. The Eagles are the symbol of dominance in a league that hasn't seen this type of talent since the 2007 Patriots.
For this and more great articles by columnist Nick Merriam, visit his blog, The Hashmarks.