Football Season Recap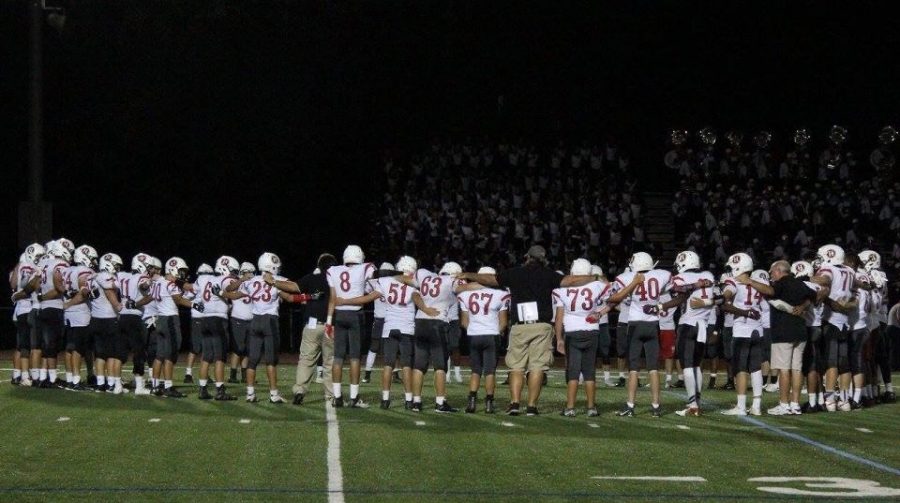 Nicholas Molineaux, Staff Writer
November 14, 2016
Another season has ended for the Harriton Rams' football team. Despite a 0-10 record, the boys have many great things to take away from the year, with lots of options for the next.
Key defensive ends seniors Mike Boken and Will  Thomas helped lead the defense keeping plays contained, and earning several sacks. Seniors Ray Fullbright, James Cole and Ben Barnett each played a key role on the offensive line.
James Cole, the Rams' center, held the offense together, even typically playing on both sides of the ball. Fullbright and Barnett held key blocking positions to set up run plays on the offensive side. 
The Rams ran the old Single-Wing offense, focusing primarily on controlling the ball, and gaining short yards over a long period of time. The team did not use a quarterback, but instead a fullback. The idea is that if the ball is isolated to one person specifically, it's essentially 10 blockers on 11 defenders.
In the spread offense, what the Rams have run in previous seasons, you would only have 4-5 blockers on up to 8 defenders–a big problem.
The Rams did show major improvement, despite its lack of wins. Over 500 points were scored on the Rams in the 2015 season. This year, with a few defensive changes, the Rams allowed no more than 320 points scored. Nevertheless, this number is still high, and the Rams continue to look to improve.
Upcoming seniors Markee Marshall, Nick Molineaux, Shamod Spruill, Max Reed and Jack Thomas look to rally the team for the year to come, encouraging lifting alternating daily, proper eating, understanding football, and doing their best to keep their heads up. Be sure to look out for the team next season as it looks to improve on the 2016 season!