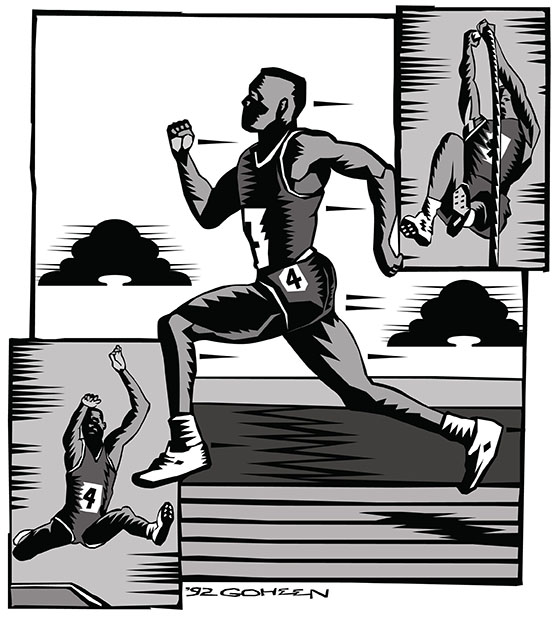 MCT
The Harriton Rams Boys' track and field team endured a tough outing against Central League powerhouses Lower Merion and Garnet Valley on Wednesday, April 19th.
The 4×800 squad of Noah Cox, Mason Coburn, Aiden Boa, Jan Terwiesch came in an impressive second place with Jan Terwiesch giving a last man effort to secure second place with an individual time of 2:03. Notably, Noah Cox finished with a time of 2:08, Mason Coburn with 2:09, and lastly Aidan Bova with 2:08.
Moving onto the mile, freshman Sam Kartsonis finished brilliantly with his first sub five-minute mile at 4:52!  Sophomore Kyle Tassone also ran well with his second consecutive sub five-minute mile at 4:58.
Transitioning to the sprinters of the team, Markee Marshall kept pace with Lower Merion's national sprinting team, coming in sixth for the 100 meter sprint. Also, Nathan Pedowitz ran an astonishing 400 meter with a time of 54 seconds, placing second.
Unfortunately, the Rams did not win, finishing with a score of 30, but this year the Rams hold much promise and will perform better in the track meets soon to come.