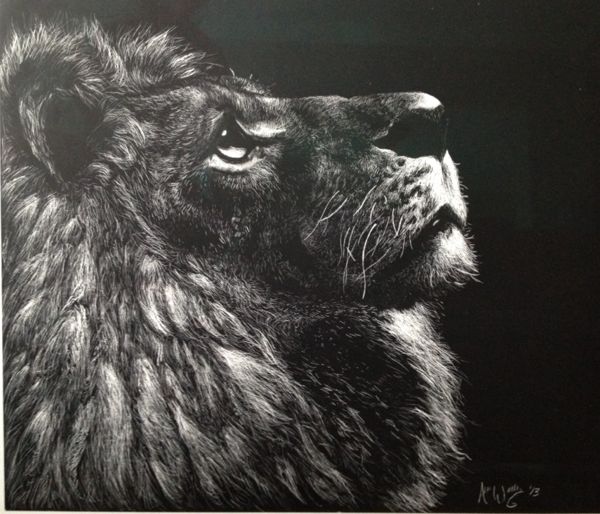 There are countless art classes available at Harriton, but the work of their students is only exhibited through hallway displays, which come and go. Additionally, students not involved in a Harriton art class, yet still paint, sculpt, or draw in their free time, have no place to showcase their work. Harriton has a student newspaper, The Harriton Banner, and a literary magazine, The Corinthian, but what about a publication for student artwork? Could that be implemented as well?
Harrison Fishman and Josh Foltz, both artists and juniors at Harriton, came up with the idea of a student art magazine/zine around last year. After a lot of planning, hard work, and of course some mixing of colors, the first issue of their magazine, tentatively called Livestock, is set to come out in the middle of December.
The magazine will feature student artwork, interviews with student and professional artists, and museum and art gallery reviews, making it a forum for all students to showcase their artwork, whether they are enrolled in a Harriton art class or not. Artwork can be submitted through any medium, including but not limited to, drawings, paintings, sketches, ceramics, jewelry, photos, and even comics. For all 3D artwork, the magazine staff will take a photo of the piece to feature in the magazine.
The art zine also serves as a way to bring the enthralling experience of enjoying art to more students. "Artwork will be looked at more through an art zine than it would be when exhibited in one secluded spot in the school," Fishman articulates.
So who are the forces behind this project? Harrison Fishman and Josh Foltz have both taken many art classes since their freshman year at Harriton. "Both Josh and I are constantly doing art, and have collaborated on a few different projects, combining both our art styles into single drawings," Fishman says. Fishman favors drawing and sculpting and has recently ventured into painting, while Foltz is mostly interested in drawing and using watercolor.
Dr. DiMattia has been an enormous help in enabling the pair to bring their zine to reality. Emily Rush, a junior, is also assisting with the technical aspects of the project.
Just like The Banner and The Corinthian, this art zine will be another club at Harriton, open to any student to join. Right now, the team is hoping to produce a zine, "[…] every two months, or so," says Fishman, yet the club hopes to increase production to produce a zine every month in the future.
There are already 14 students involved with production and submitting art, but the team is looking for more. "We are looking for as many people as possible to submit any kind of art," Fishman says. If you would like to submit art (in any medium!) or help with production of the zine in any way, contact Harrison Fishman ([email protected]), Josh Foltz ([email protected]), or Emily Rush ([email protected]).
Keep on the lookout for the zine's first issue, coming out next month! There will be copies in the library, help center, and in all of the art rooms. Take a look into and enjoy the Harriton art world and the greater world of art, alike. As best articulated through the zine's mission statement, "This magazine is the place for art."
The artwork featured in the images accompanying this article were created by Ana Walker, Raphaelle Bonin, and Remy Carlier, respectively.