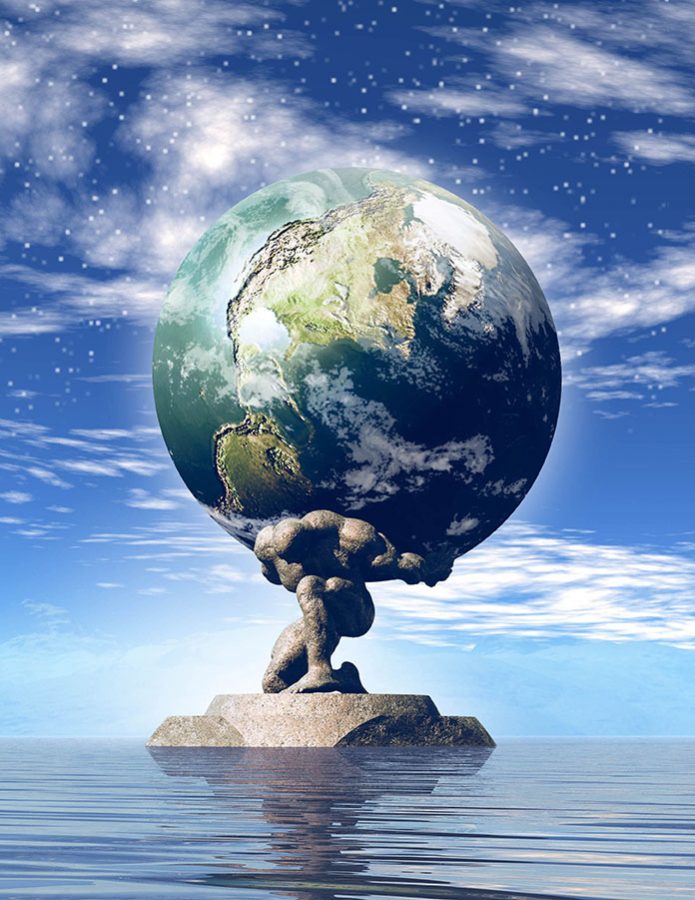 MCT
With the celebration of the 37th Earth Day this past Saturday, many people are considering their own carbon footprints. What can you do to make a difference? Here's a list of some of the most practical and effective ways you can live a more sustainable life.
1. Don't Charge Your Laptop Overnight
Charging your laptop uses energy, even when the laptop is fully charged. So when possible, unplug your charger when your computer is fully charged. It generally takes about one and a half hours for a Macbook Air to go from zero to one hundred percent charged.
2. Know Your Recycling
It can be tricky to determine what can or cannot be recycled, or whether a recycling bin is for paper or plastic (or both). At Harriton, the blue recycling bins in classrooms are ONLY FOR PAPER. The yellow recycling bins in the halls are ONLY FOR PLASTIC. Lower Merion Township has a complete list of recyclable and non-recyclable items on its website, but here are a few pointers: plastic marked by a triangle with a number between 1 and 7 is recyclable. Egg cartons, items containing food, and packing peanuts are not recyclable. Plastic shopping bags and sandwich bags are not accepted by Lower Merion Township, but they can be taken to grocery stores for recycling. Target, Acme, and Giant all have plastic bag collection bins in their stores.
3. Use a Reusable Water Bottle
According to Business Insider, "more water is used in making the [plastic] bottle than filling it." With the process requiring large quantities of oil and water, plastic water bottle manufacturing is detrimental to the environment. Harriton has filtered water dispensers in the cafeteria and the sports hallway for you to fill your water bottle.
4. Use a Compost Bin
A compost bin is a container in which you put food scraps that decompose – apple cores, nut shells, broccoli stalks, etc.. Not only does a compost bin reduce the number of trash bags tossed into landfills, but it lets food decompose in a way better for the environment than being in a landfill. In a landfill, biodegradable materials are forced to decompose anaerobically – without oxygen – because they are under piles of other junk. Decomposing anaerobically causes the materials to release methane, instead of carbon dioxide, when they decompose. Methane is about 23 to 71 times more harmful, in terms of causing global warming, than carbon dioxide. Meanwhile, a compost bin allows food to biodegrade by releasing carbon dioxide rather than methane. In addition, after several months, the contents of a compost bin can be used as soil in a garden.
5. Love Your Leftovers
About 40% of food in the United States is not eaten. Purchase only what you can eat, and save extras to eat later. Don't forget to put spoiled fruits in vegetables in the compost bin.
6. Take the Bus
School buses save the United States about 2.3 billion gallons of gas each year. Instead of one car carrying one or two people, a bus carries a large number of people in one vehicle. In addition, Lower Merion's school buses are some of the most sustainable on the market. Over 50% of Lower Merion's school buses are NEXBUS CNG Type A school buses, meaning that they run on natural gas instead of gasoline.
Even though Earth Day 2017 has passed, it's important to remember that our choices affect the planet year round. Our future depends on it.