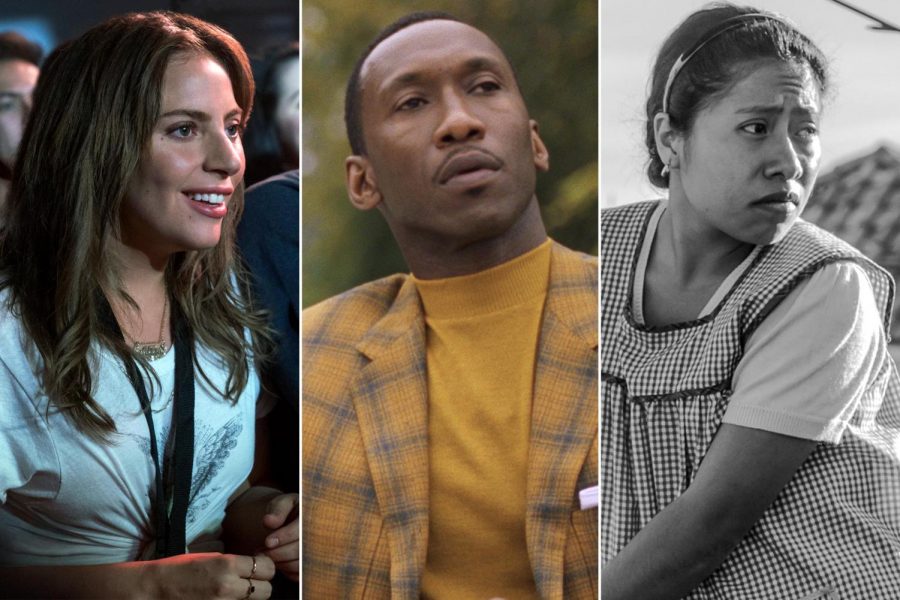 With the 91st Academy Awards rapidly approaching, there is still much that is in the air. The ceremony, which will be held on February 24, 2019, is set to be the first non-hosted Oscars in thirty years.
After homophobic tweets were dug up from Kevin Hart's past, he was scrapped as the show's choice for host. Now, many viewers are wondering what this means for the show's fate.
Sources have reported that the show will go on without a host, instead having an array of star-studded skits. Many Hollywood insiders and viewers are torn over this choice, some feeling that the change may allow for a quicker show and more collaboration, others believing that a master of ceremonies is vital for the show to run smoothly. Either way, the result of the show will be a determining factor to how the Oscars will be held in the future.
Additionally, the nominations, which were announced on January 22, came with its own set of surprises and snubs.
This year, the films, The Favourite and Roma, lead the pack of nominees, with ten apiece. Following are A Star is Born and Vice with eight each and Black Panther with seven. Black Panther's seven nominations indicate a tectonic shift in Hollywood society, as the Academy recognized not only a film with a predominantly black cast, but also a superhero film, which have both often been passed over during past awards seasons.
These five most nominated films were joined by BlacKkKlansman, Green Book, and Bohemian Rhapsody in the Best Picture category, while other hot films like If Beale Street Could Talk and Crazy Rich Asians were left out.
These films weren't the only ones that were snubbed. It came as a shock to many when Bradley Cooper, the director, actor, and writer of the hit film A Star is Born, was not nominated for his direction. Many critics felt that his role as director is what made the film so emotional and helped it resonate with audiences.
Most likely, Cooper was snubbed in favor of surprise nominee Paweł Pawlikowski for his directing efforts in the Polish film, Cold War. Along with Pawlikowski, Alfonso Cuarón (Roma), Yorgos Lanthimos (The Favourite), Adam McKay (Vice), and Spike Lee (BlacKkKlansman) were all recognized in the Best Director category.
In the acting categories, many expected nominees heard their name called, including Rami Malek (Bohemian Rhapsody), Glenn Close (The Wife), Regina King (If Beale Street Could Talk), Mahershala Ali (Green Book), and Lady Gaga (A Star is Born).
But no nominations were guaranteed. Many thought that actors Nicole Kidman and Timothee Chalamet would snatch nominations for their roles in Boy Erased and Beautiful Boy, respectively, as they both put on emotional performances. It was a surprise to many when the two were left out.
Although some actors didn't gain the recognition that some believed was deserved, there were many actors whose nominees came as a surprise. This was most evident when both Yalitza Aparicio and Marina de Tavira were nominated for their roles in the Mexican film Roma.
Many were pleasantly surprised that the women were being recognized in the competitive Best Actress and Best Supporting Actress categories.
With a plethora of diverse nominees, and the lack of a host, this year's show is sure to be remembered for years to come. Tune in on Sunday, February 24, 2019, to see what the 91st Academy Awards has in store for viewers.