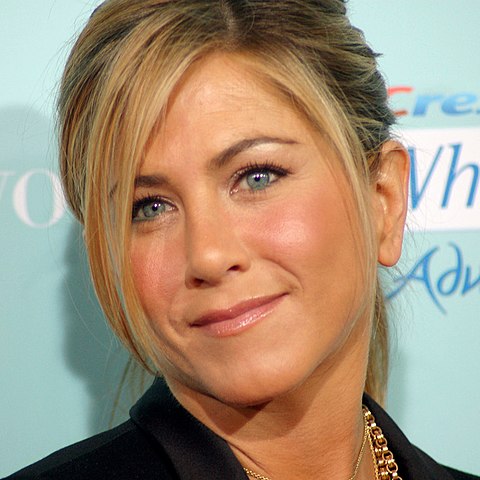 There's something about Autumn's brisk weather that makes staying inside and binging  a TV series so appealing. Luckily, the amount of new programming this season is supplying viewers' demands.
Not to mention that new streaming services from Apple (Apple TV+) and Disney (Disney+), are looking to present new narratives, as well as catch up to streaming industry giants, such as Netflix and Amazon Prime Video. 
Here's a look at six of the buzziest shows out this fall:
THE POLITICIAN
Showrunner Ryan Murphy (American Horror Story, Glee, Pose) seems to have struck gold again. In Murphy's first Netflix series, Ben Platt plays Payton Hobart, an overambitious and egotistical high schooler who looks to become his class's president.
With the help of his mother (Paltrow), and his cancer-ridden running mate (Deutch), Hobart will use everyone, while letting no one stand in his way. The opening scene provides you with all you need to know about the series; "The Politician is a comedy about moxie, ambition, and getting what you want at all costs."
Starring: Ben Platt, Gwyneth Paltrow, Jessica Lange, Zoey Deutch, Lucy Boynton, Bette Midler; September 27, Netflix
THE MORNING SHOW
Apple TV+'s first original series unfolds the drama that transpires behind-the-scenes of one of the country's most popular and influential news programs in the country, The Morning Show.
After Mitch Kessler(Carrell), the program's co-anchor, is fired amidst sexual assault allegations, his co-anchor, Alex Levy(Aniston), is forced to cover his job while also defending herself against a rising journalist(Witherspoon). 
Starring: Jennifer Aniston, Reese Witherspoon, Steve Carrell, Billy Crudup, Mark Duplass; November 1, Apple TV+
WATCHMEN
In HBO's reimagined Watchmen, the same grim and dark style that attracted many to its universe in the first place remains. Showrunners have explained that this season is set in an alternate 2019—one with no smartphones or internet.
In this version, police officer Angela Abar (King) and the rest of her co-workers must wear masks to save themselves from a group of vigilantes. Although it is not an exact adaptation of the famed comics, the new Watchmen is sure to promise the same mystique of previous editions, as well as incorporate some of the comic's most popular characters: Doctor Manhattan, The Silk Spectre, and Ozymandias. 
Starring: Regina King, Jeremy Irons, Tim Blake Nelson, Don Johnson, Hong Chau, Jean Smart; October 20, HBO
MODERN LOVE
In this new anthology series based on The New York Times column by the same name, Modern Love explores unique narratives through exceptionally creative storytelling. As one of The Times' most popular columns, the series hopes to replicate the same success.
Through a collection of eight different stories starring an extensive and accomplished cast, this series explores love in all variety of different ways: familial, platonic, sexual, and self-love.
Judging from the column's success, the newly envisioned Modern Love is guaranteed to be one of the most acclaimed and inventive shows released this fall. 
Starring: Anne Hathaway, Tina Fey, Dev Patel, Julia Garner, John Slattery, Andy García; October 18, Amazon Prime Video
THE MANDALORIAN
As Disney looks to expand its ever-growing empire, The Mandalorian will be the first original series on their streaming service, Disney+.
Mandalorian, set in the Star Wars universe,  follows a bounty hunter living in a galaxy far from the New Republic. Pedro Pascal (most notably known for his work on Game of Thrones), plays the titular lead role, who he described as "not so much a villain, but rather an anti-hero."
Disney+ hopes to attract a large crowd with this show and lay a strong foundation for the streaming service, before they release an array of original Marvel programming in 2020 and 2021. 
Starring: Pedro Pascal, Gina Carano, Giancarlo Esposito, Nick Nolte, Carl Weathers; November 12, Disney+
HIS DARK MATERIALS
This show, adapted from Philip Pullman's fantasy series, follows a young girl named Lyra (Keen), who lives in an alternate world where everyone has their own 'daemon,' an animal manifestation of the human soul.
As Lyra looks for her missing friend, her life is forever changed after she discovers multiple kidnappings.
Although Pullman's series was previously made into the 2007 film The Golden Compass, many fans were disappointed with this adaptation, criticizing its lack of controversy compared to the original source material. HBO's His Dark Materials hopes to dispel these issues and provide a viewing experience that is more concurrent to Pullman's series.  
Starring: Dafne Keen, Lin Manuel-Miranda, James McAvoy, Ruth Wilson; November 3, HBO