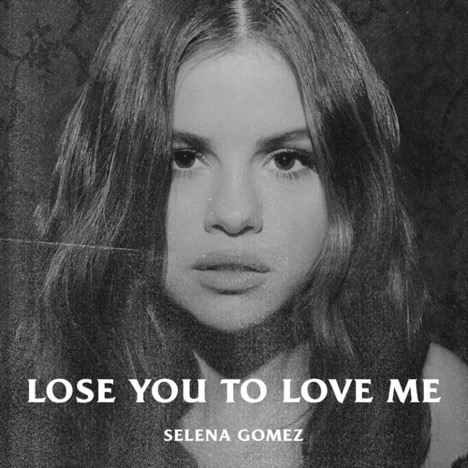 On October 23, Selena Gomez released her first solo single of the year, titled "Lose You to Love Me," followed by another single released the following day, titled, "Look at Her Now" in anticipation of a new album to come.
In terms of their sound, lyrics, and video production, the two songs are almost polar opposites.
Gomez's first single, "Lose You to Love Me" is raw and melodious, exuding feelings of suffering and heartbreak. The song serves as a personal reflection on her highly publicized breakup with pop star Justin Bieber, in March of 2018, which left the singer in a dark and desolate place.
With lyrics like: "Set fire to my purpose / And I let it burn," and "I needed to lose you to find me," Gomez shares her feelings of depleted confidence and bitter hopelessness.
However, in her second single, "Look at Her Now," Gomez makes a stark contrast from the story she painted with her first, much more solemn song. In this fast-paced and upbeat single, Gomez sings purely  and confidently, highlighting how she managed to make herself stronger and more successful than ever.
Through her lyricism, Gomez narrates her own life, explaining that while her heartbreak was extremely hard on her, she healed and is now doing better than ever: "Of course she was sad / But now she's glad she dodged a bullet / Took a few years to soak up the tears / But look at her now, watch her go."
Not only do Gomez's melodies and lyrics clearly present a story of heartbreak and healing, but the videos for her singles emphasize the same narrative.
The music video for "Lose You to Love Me" shows Gomez emotionally singing the lyrics of the track, looking straight into the camera. The entire video is shot in monochrome, symbolizing Gomez's inner conflict and temporary state of depression.
In contrasting, in the music video for "Look at Her Now," bright lights flash rainbows of color around Gomez, illuminating her in a neon glow. As she dances confidently throughout her song, the camera's perspective jumps around her. This upbeat video shows Gomez's confidence and success, moving on from a hard period in her life.
Interestingly, neither of the music videos were shot using usual movie cameras; they were actually filmed on the new iPhone 11 Pro, the highly-anticipated Apple phone with three separate cameras. In multiple interviews, Gomez has said that to shoot the video, iPhones were fastened to the walls or the floors of sets.
The release of Gomez's two new singles signifies to her fans that she has moved on from her previous chapter, into a new, emotional but polished period.
Although there is no set release date, Gomez's new album will serve as an additional affirmation of this new, confident, and successful era.
This article was updated, November 21, 2019.