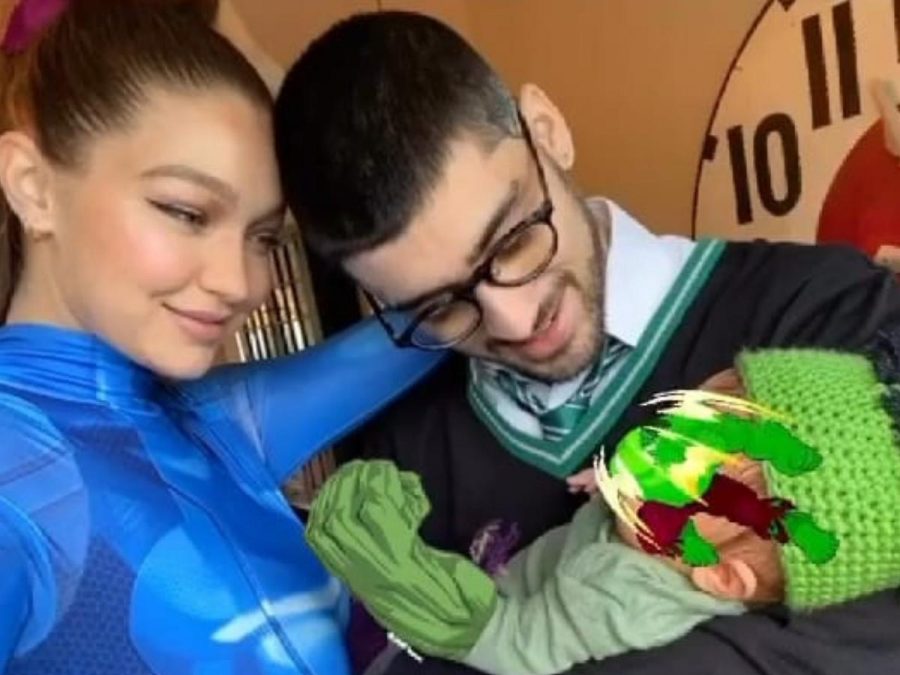 Supermodel turned super mom. In April of this year, on The Tonight Show, runway star Gigi Hadid addressed and confirmed the pregnancy rumors with former One Direction heartthrob, Zayn Malik. Five months after the power couple announced their pregnancy, they welcomed their first baby. A month prior, Gigi staged a high fashion, very glamorous maternity shoot, in which she showed off her growing stomach.
Fans first suspected that Hadid and Malik had welcomed their new baby when Grandfather Mohamad Hadid, posted on Instagram a handwritten note entitled "Grandpa's heart" on September 16th.
On a chilly fall morning, September 24th, their daughter was born. On Wednesday of the following week, Zayn posted a photo of him holding his baby girl's hand and captioned it "Our baby girl is here, healthy and beautiful, to try to put into words how I am feeling right now would be an impossible task. The love I feel for this tiny human is beyond my understanding. Grateful to know her, proud to call her mine, and thankful for the life we will have together x."
Similar to her boyfriend, Gigi also posted a similar picture. A black and white photo of Hadid's hand and her daughter holding her thumb. She captioned it "Our girl joined us earth-side this weekend and she's already changed our world. So in love."
Malik bought the farm next to Hadid's mother Yolanda, where the couple has been isolating since May; both are managing to keep a low profile. The pair plans to raise their daughter between their farm in PA and Hadid's apartment in Manhattan.
"That's a reason that I felt that it's not really something I needed to share apart from my friends and family. Obviously, a lot of people have lost their lives due to [the] coronavirus at the beginning of quarantine, and still happening. And then we moved into the reemergence of the BLM [Black Lives Matter] movement, and I thought that our presence on social media should be used for that," Hadid told Vogue Magazine, July 2020.
Ex-bandmate Liam Payne was the first of the group to congratulate Malik on the newborn daughter. Despite their rocky relationship, Louis Tomlinson liked Malik's tweet welcoming their new baby, which made "Zouis " fans go crazy.
After the news broke of Zayn becoming a dad, Niall Horan reported he messaged Zayn congratulating him. Although the details of the text were not revealed, Horan stated "It an amazing thing," mentioning the baby, "I remember when we were all babies and now there's three dads."
As of now, there have been no reports of Harry Styles congratulating the couple. Who knows what the future may hold – this baby could bring the ex-bandmates back together for their long-awaited reunion.
Zayn tweeted, "I want to say I love you and I am so proud of you. @gigihadid."