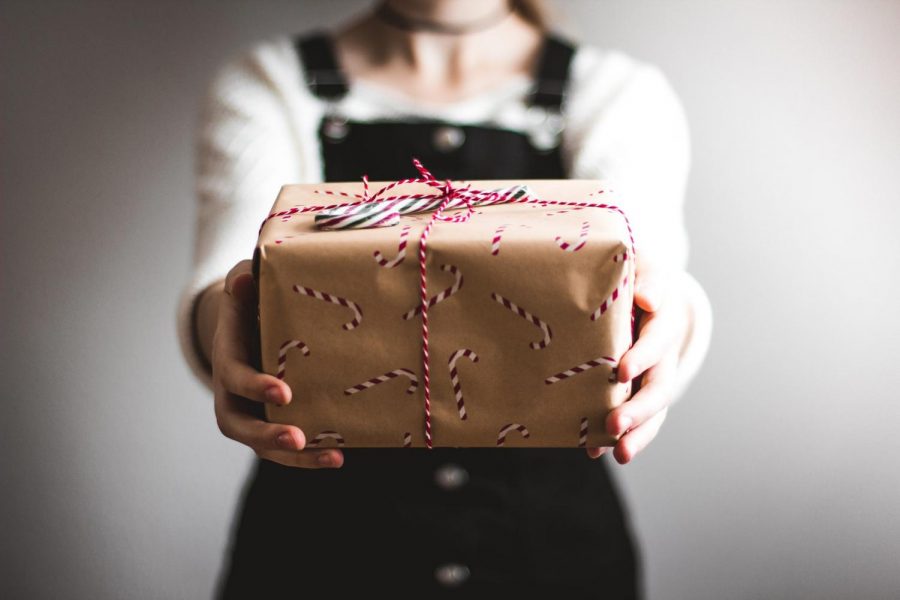 The nights are growing longer, but the holidays are approaching faster than ever. Are you wondering what to gift to your friends, family, or yourself this season, but also concerned about your impact on the environment? This sustainable gift guide will spark some ideas for everyone, from those starting their journey of sustainability to environmental experts.
Clothes and Jewelry
For clothes, try brands like Tentree, which as their name suggests, plants ten trees for every purchase, or ABLE, which is committed to providing fair wages to their workers and reducing poverty among fashion industry employees.
Shopping second-hand is also a great way to reduce one's carbon footprint when looking for unique vintage pieces. If you are on the artistic side, consider knitting a scarf or embroidering a design on a shirt for a friend, giving them something truly one-of-a-kind and made with love.
If your gift-recipient is always seen wearing unique jewelry, check out Etsy for hundreds of small businesses and artists with beautiful handmade accessories. There is even an option to cater your search to businesses based near you because the less distance your gift needs to travel means a smaller trace left behind. 
Cooking and Food
If you know someone who cooks a lot, consider a tabletop compost bin, such as the one here, which is great for beginner composters. For someone who always takes their meals on the go, look into collapsible cups or metal & bamboo utensil kits.
Package Free offers portable options that are easy to clean and reuse. Instead of using plastic Ziplocks or other throwaway lunch packaging options, one can find a plethora of reusable choices from ECOlunchbox. Bee's Wrap is another great brand that sells reusable and compostable food wraps that are a great substitute for single-use plastic.
Arts and Crafts
With a new lockdown imposed this month, quarantine is a great time to pick up new hobbies. Artistic environmentalists might like the 100% recycled and compostable Decomposition Notebooks paired with Sprout Pencils, which can be planted when they are too small to use, and will grow into different herbs or flowers.
For those looking to experiment with a new medium, local artist Aftyn Shah from Conshohocken created a fundamentals kit for beginner printmakers sold through her small-business Rise + Wander.
Games and Books
If putting together puzzles is your quarantine activity of choice, Cloudberries sells beautiful puzzles made out of recycled board and paper and will plant a tree for every puzzle you buy. Bookworm giftees might like a gift card to Bookshop, an online bookstore that will give all of the profit from your purchase to a local or independent bookstore of your choice.
Wrapping Your Gifts
Once you have chosen your gifts, it is time to wrap them! Using newspaper or plain brown paper bags and a ribbon is a great way to reuse what you may already have. This also leaves the option to decorate or stamp the paper however you like.
Fabric and cloth can also be used to wrap irregularly shaped presents and can be reused by the recipient many times. Finally, if you are planning to opt for the classic wrapping paper, make sure to avoid those that are glittery or metallic, as that can not be recycled.
This holiday season will look wildly different from any other, but spreading cheer by giving gifts is a great tradition that can still be kept. In this year where many friends and family can not be together, finding something special to show them your appreciation means so much. And not only will your friends be grateful for these presents, but the planet will also be thankful for your decision to shop sustainably and work towards creating a better home for all.
Happy gifting and have a safe and wonderful holiday season!