Restaurant Review: Not Your Average Joe's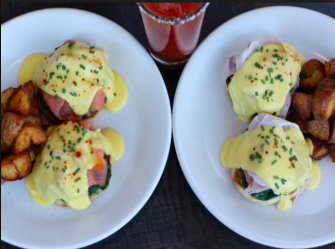 Hang on for a minute...we're trying to find some more stories you might like.
Looking for a new place to grab a bite that isn't too far? Not Your Average Joe's is a great American restaurant in Suburban Square, near the Apple store, with tons of options –  great for picky eaters like me!
It has many vegetarian, gluten, and dairy free options to accommodate all diners.
They are open for breakfast (only on Sundays), lunch, and dinner. The brunch menu is limited but the Eggs Benedict are to die for! Just imagine poached eggs on a warm toasted english muffin, topped with house-made hollandaise and served with home fries  – with accommodations like the Vegetarian Version with spinach, the country Ham or smoked Salmon.
Not Your Average Joe's isn't too pricey, depending on what you get, and is great for a birthday or special occasion.
The servers are very friendly and accommodating. The service is fast, unless the restaurant is packed (usually after 6PM).
I highly recommend Not Your Average Joe's for a delicious, fun-filled dinner and rate it 5 stars!