2020 PMEA District 11 Orchestra Festival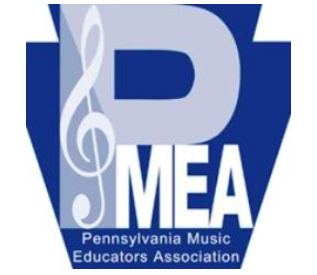 On January 29th, a group of Harriton students boarded a bus carrying suitcases and nervous excitement. This group contained instrumentalists ranging from freshmen to seniors, all of whom were headed to the Hatboro-Horsham Senior High School for the annual PMEA District 11 Orchestra Festival.
These students spent 3 days at the festival alongside many others from schools in the area, rehearsing the same pieces in preparation for the final concert.
Being able to participate in the festival, however, was not an easy feat. Weeks and months before the trip, the musicians immersed themselves in countless hours of practice for the first round of auditions. 
The chosen members from Harriton this year include the following: Ezra Frank (bassoon), Camille Donoho (string bass), Fiona Feng (viola), Andy Wu (viola), Josephine Kwok (viola), and Pietro Romussi (cello), Jay Ramaswamy (violin), Katie Neary (violin), and Hannah Gao (violin).
At the festival, these students' efforts and accomplishments were celebrated through hours of musical enjoyment. They spent time rehearsing under the instruction of a conductor—deemed too kind by many—who guided them through various pieces and helped bring everything together for the concert. 
Fiona Feng commented, "Districts was really fun! I got to meet up with a bunch of my friends from my outside of school orchestra. The conductor was also really nice. He gave frequent breaks while still making sure that we were getting enough rehearsal time." 
Musicians from all over the area were able to create a strong bond with one another in such a short time. They spent hours talking, eating, and playing games together. When the day of the concert arrived, the students put on a great performance, and received much applause from the audience.
Josephine Kwok added, "Districts this year was really fun and I enjoyed meeting new people who also enjoyed playing music. I thought the event was well organized, and it was rewarding to perform in the concert a few days after rehearsing as a group." 
For some of these students, this is just the beginning. Qualifiers for the second round of the auditions will move on to the Region VI Orchestra festival on March 12-14. There, they will once again spend time connecting and rehearsing with other accomplished musicians and undergo a similar audition process to qualify for States. Freshmen will not be allowed to move on, however, they have many years ahead of them to look forward to. 
"I'm really excited for Regionals, especially since I'll get the chance to see even more of my friends from the other districts," said Fiona. "I am pretty nervous though, since I really want to make it to States this year."
Congratulations to all and good luck to those who are moving on!
About the Writer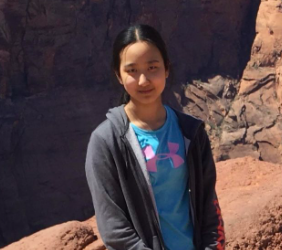 Hannah Gao, Staff Writer
Hannah is a sophomore and is excited for her second year writing for the Harriton Banner! She loves learning about math and science, especially in the...