Green Day's New Release: Tragedy or Success?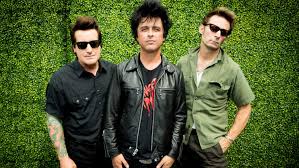 God's favorite band has done it again. With the arrival of their new album, Father of All…, Green Day has managed to spin something that has both highs and lows, but ultimately, is a fun record that is bound to excite old fans.
Green Day is not the band that they once were. But Father of All… is not trying to be American Idiot, the global phenomenon that spurred the band to superstardom.
While the band originally met stardom in 1994 with their hit album Dookie, Green Day's real claim to fame was American Idiot, which was acclaimed for its sound and intense political commentary. Since then, Green Day has created many more albums, with both hits and flops, but the band is still one of the most well-known and praised names in rock music.
Father of All.. is not trying to be the political juggernaut that previous albums have been. This is clear from its advertising, including a rainbow unicorn mascot named Horny (this is still Green Day we're talking about). In addition, Green Day has been promoting their giant stadium tour, the Hella Mega Tour, which is taking place this summer with Weezer and Fall Out Boy.
Green Day knows that this album is just light in comparison with their previous work, so the band played this to their advantage with their advertising. 
This album is characterized by its lighter tunes, such as the bops "Stab You in the Heart" and "Oh Yeah!" The album is also notable for its songs about youthful nostalgia, like "I Was a Teenage Teenager" and "Sugar Youth." This is Green Day's shortest album to date, clocking in at just 26 minutes. 
The biggest criticism of this album is easily the songwriting. Compared to many of Green Day's earlier albums, the writing in Father of All… seems lazy and is nowhere near as thought-provoking. While many fans have admired Green Day for their overall sound, the lyrics in this album were disappointing. With songs that are so short, there is a lot of repetition, which may sometimes be catchy, but in this case, emphasizes the laziness of the songwriting even more.
The songs also sound too familiar to each other. Upon first listen, each song was nearly indistinguishable from the rest; I could only differentiate each tune after several listens to the album. However, there are still a few standouts, such as the aforementioned "Oh Yeah!" or the album closer, "Graffitia."
Whether or not the album itself deserved to be criticized is nearly irrelevant, as there are other aspects of this new era of Green Day that have warranted criticism. Advertising for Father of All… called the band "pure rock" among other descriptors that appeared to look down on other kinds of modern popular music. 
We have yet to see how Father of All…'s status will change as the year progresses. As of now, the album's status isn't fantastic. Sure,  it sounds like Green Day, but lazy songwriting, a short running time, and similarity among the songs are not doing the album any favors. While this album might satiate the fans craving for new Green Day music, it doesn't scratch the itch the way American Idiot does. Then again, nothing does.
About the Writer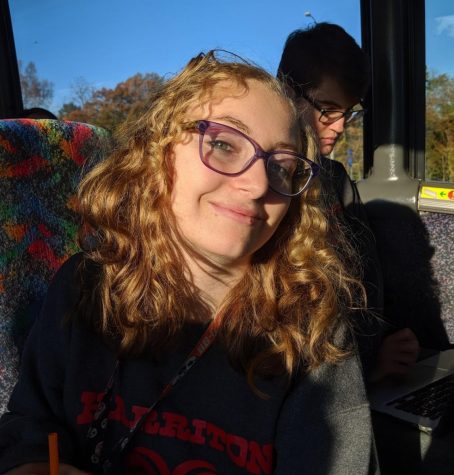 Gabrielle Schwager, Arts & Entertainment Editor
This is Gab's second year on the Banner and first as a section editor! She loves writing about her random passions, which is why she loves A&E so...