Keeping Up With the Kimye Divorce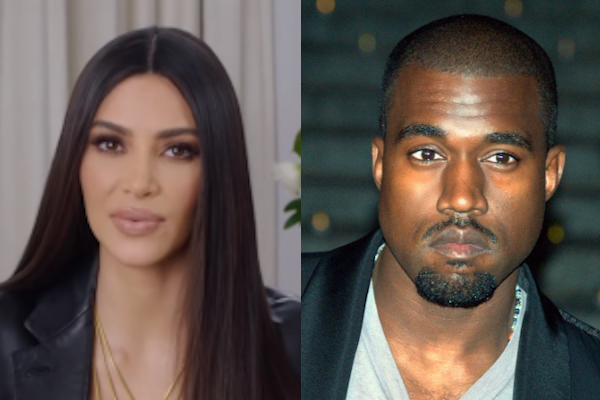 Eight years ago, Kanye West proposed to Kim Kardashian in AT&T Park in San Francisco. 
Now, in 2021, the internet is flooding with rumors and gossip on the news of their divorce. Since the proposal in 2013, the couple has had four children while struggling through ups and downs in their relationship. 
Kanye West, known for his influence in mainstream rap and hip-hop music, met viral internet-star, Kim Kardashian, through a mutual friend in 2002. They started dating not long after Kim divorced her ex-husband and famous basketball star, Kris Humphries, in 2011. From there, Kanye appeared multiple times on Keeping Up With the Kardashians, the reality TV show revolving around the dramatic daily lives of the Kardashian/Jenner family.
Keeping Up With the Kardashians, or KUWTK, recently filmed its last day of the show, where Kanye failed to show up. People are connecting this with their divorce, while there have also been ongoing rumors that Kanye is rewriting his last album to talk about the divorce. Seems like he is not dealing with the split-up as well as Kim, who has recently been modeling for SKIMS Hosiery (her lingerie line) and seems to be ready for a fresh start. She has also been spotted without her wedding ring in recent Instagram posts.
If you follow the drama on Snapchat magazines and other social media, you might have caught the rumor that an affair between Kanye West and Jeffree Star caused the breakup. But, where did this buzz come from? 
Tiktok star, realavalouiise, posted a viral video on January 12, starting accusations concerning Jeffree Star. Jeffree denied the claim and clarified "I like very tall men," later calling the gossip a "lie" as well as "stupid" and "really funny." Once the news spread like wildfire, Ava Louise finally stopped her original rumor. She was driven to her decision by numerous hate comments and speculation over a lawsuit. 
The cause of the divorce is not Jeffree Star, because allegedly Kim has been "done" with their marriage since last July.
A source tells news network ET, "Kim has been over Kanye in a romantic sense for a while but loves him as the father of their kids and doesn't want to embarrass or hurt him."
Furthermore, Kim continues to appear with her recent ex. "Other than the concern for her own family, Kim takes her career, businesses, and image very seriously and keeps that in mind with all her relationships and choices," the source shares. "Kanye's actions have affected all aspects of her life."
As if these problems were not dramatic enough, West running for president in the last election also caused a major divide between the once-happy couple. His decision made Kim feel he was not putting his family first and acting irresponsibly. 
Although the now-separated partners share no bad blood, they have reportedly been keeping their distance from one another for the sake of their children. Later they chose to live apart as a result of toxic communication. 
For now, Kim is working on herself, while Kanye is staying with his parents in Wyoming and choosing to keep his distance from the reality TV show family.