Club Spotlight: A Preview to HTC's Fall Production
As the 2012-2013 school year gets underway it is no surprise that the Harriton Theater Company (HTC) has started working on its fall show. The Harriton Theater Company is Harriton's own group of actors, costume designers and set builders. Every year they put together three productions during the school year: a fall musical, a winter play and a large spring musical. This year, however, HTC will be performing a nine-person play, The Giver, based on the popular children's novel by Lois Lowry.  Despite Mr. Ginsberg's choice being a surprise to most, those participating are still extremely excited.
The play centers on a twelve-year-old boy named Jonas who lives in a dystopian society. In their culture there is no such thing as pain, but joy does not exist either; their society is purely based on blind conformity and obliviousness. Each man and woman is assigned to a partner and then allowed two children, a boy and a girl. In Jonas' town, when children turn twelve, they are assigned their unchangeable roles in society. Jonas, the protagonist, happens to be assigned the special role of "receiver of memories" and learns from an elder who chooses to be called the "giver". This man passes down all the memories of the world as it used to exist- memories of violence and fear, but also joy and love. As Jonas receives new memories he realizes the drawbacks of having an unchanging emotionless world. This is when Jonas becomes determined to regain power over his own destiny and give the same choice to others.
The cast list was released on Friday, September 20 to the group, all of who were waiting anxiously after having gone through both auditions and callbacks. The role of Jonas was given to the very talented, Marcel Werder, a sophomore who has been in many prior HTC productions, including Once On This Island (HTC), Chemical Bonding (HTC) and as King Herod in Jesus Christ Superstar (HTC). Emily Goldenberg and Dan Rapuano will play his parents. Dan and Emily are two upperclassmen who are extremely talented and veterans of many successful HTC productions. The role of chief elder was given to Haley Selarnick, a skilled senior. Virginia Vass, an exceptionally talented senior, will play the Giver and is very excited to be playing the role. She has been in the Seussical (Wolf Performing Arts Center), Once On This Island (HTC), and performed as Annas in Jesus Christ Super (HTC). In addition, John Duska, Melanie Dorfman, Megan Rapuano and Andrea Salas received main roles. With a remarkably talented cast, this show is looking to be one of HTC's best.
Because of the smaller cast size, many other departments of HTC will be growing in numbers. The behind the scenes crew is set to almost triple in size. With that in mind, it will certainly be a challenge for the heads of these departments (Emma Seymour, Alana Koenig, Hannah Klugman, Alex Friend, Asa Lipton, and Jessi Silverman) to manage this rapid growth in members. Hopefully these extra hands will improve the show's sets, costumes, props and attendance.
As the next couple of months pass by, every student involved will be committed, working diligently after school. All this hard work will pay off when the show opens on Thursday November 15 and continues to play until Sunday November 18.  So mark the date on your calendars to come out, support your friends, and watch an exceptional show!
About the Writer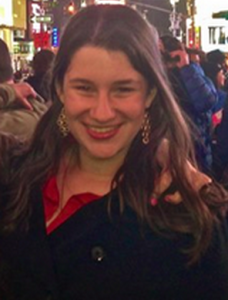 Alana Koenig, News Editor
Alana Koenig has been involved in newspaper for the past few years and is very excited to serve as a News Editor for the banner. Writing is only one of...