Restaurant Review: Best Brunch Spot of the Mainline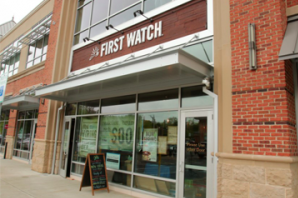 Gabi Seeley
March 12, 2019
Hang on for a minute...we're trying to find some more stories you might like.
Looking for a casual brunch spot to stop by with friends on the weekend? Located in two locations, Wynnewood and Villanova, First Watch is a great breakfast and lunch site that has many options.
First Watch has a variety of brunch foods, and if you typically want a healthier breakfast or lunch, there is a section of the menu that describes all of the healthier options.
First Watch is also great for your classic breakfast essentials such as pancakes, waffles, and french toast.
Since it is a brunch restaurant, First Watch is only open from 7AM to 2:30 PM from Monday to Sunday. The prices are not too expensive and the food is definitely worth your buck.
First Watch is usually my first pick – I love their avocado toast and potatoes! The former consists of a thick-cut whole grain toast topped with fresh smashed avocado, EVOO, lemon and Maldon sea salt, and is served with two basted eggs on the top. Just delicious!
It is easy for me to give First Watch 5 stars based on the food, service, and cost. Check back next week for another restaurant review!