Starting Off Spirit Week With Twin Day
Did your eyes do a double take as you passed pairs, triples, or maybe even quadruples of people sporting matching clothes or hair while you were walking Harriton's halls this Monday? Did you think you saw the same person twice during one break between periods? Well, good news for you – you're not as tired as you think. What might have been chalked up to déjà vu or classic Monday morning fatigue was simply a celebration of Twin Day! To kick off Harriton's annual spirit week, students paired up with one another, choosing to dress or act similarly throughout the day. Even teachers joined in on the fun as they participated in the staff twin photo. If this first day of Spirit Week was foreign to you, don't worry; there's still time to join in on the fun. Just check any one of the many posters that describe the five different days of Spirit Week to see what the rest of the week holds. Contribute to the excitement and eagerness for Saturday's football game against LM by dressing up as your favorite superhero tomorrow!
About the Writer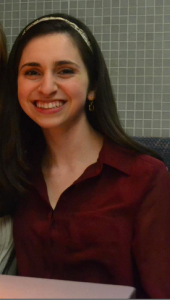 Allison Schwartz, Executive Editor
As a senior this year, Allison Schwartz is very excited to entering her fourth year on the Banner as Executive Editor. Though she has written for almost...