Science Olympiad Sends an Early Message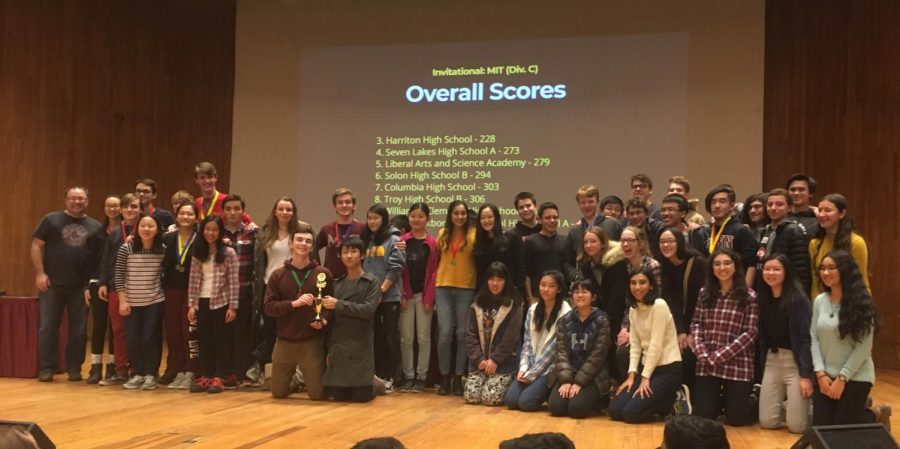 This past weekend the Harriton Science Olympiad team traveled to MIT for the premier pre-season invitational tournament in the country.
The best teams from all over the country flew to Boston for this competition, a preview of the this year's national championship. Each team had an opportunity to see where they stack up before the official seasons begin, and to see how the competition will stack up.
Harriton took an impressive 3rd place overall, winning 11 individual event medals along the way, nine of them gold or silver.
This represents an incredible effort by the entire team. To be this prepared at this point in the season shows that the team is pointed in the right direction this year's nationals and even beyond.
The team will have one more scrimmage tournament at UPenn in a few weeks and then will start its season for real at the Southeast PA Regional Tournament at the end of February.
Below are the results of the MIT competition:
| | | | |
| --- | --- | --- | --- |
| Gold Medals | | | |
| Anatomy & Physiology | Avery Parr | Sam Weissman | |
| Dynamic Planet | Rob Chen | Patrick McCann | |
| Fermi Questions | Tom McKenzie-Smith | James Powell | |
| Forensics | Anthony Zhu | Monali Zhao | |
| | | | |
| Silver Medals | | | |
| Ecology | Robert Chen | Patrick McCann | |
| Herpetology | Richard Haslam | Ashwini Shende | |
| Optics | Tom McKenzie-Smith | Avery Parr | |
| Rocks & Minerals | Ricard Haslam | Sunme Zhao | |
| Thermodynamics | Anthony Zhu | Sam Weissman | |
| | | | |
| 4th Place Medals | | | |
| Experimental Design | Rob Chen | Patrick McCann | Monali Zhao |
| | | | |
| 5th Place Medals | | | |
| Mousetrap Vehicle | Tom Devlin | Ben Wolfe | |