Enough is Enough: Walkout for School Safety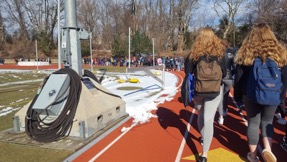 On March 14, 2018, students across the nation left their classrooms at 10:00 am to show support for the Marjory Stoneman Douglas High School and demand legislation to prevent events like the MSD attack from happening again.
The school-wide walkout that my peers and I were a part of was not the result of a single school shooting in Parkland, Florida. As we marched in solidarity with hundreds of other students around the country, we proved the toll that mass shootings have had on our generation.
We were born into a society defined by the attacks on Columbine and the World Trade Center, and have been shaped by witnessing the effects of shootings at Sandy Hook Elementary School, Pulse Nightclub and Marjory Stoneman Douglas.
By taking a moment of silence and listening to peers speak about the importance of our votes and voices, Harriton High School took steps to prove itself as a new generation of leaders.
Emma Danz (grade 12), Tommy Trotti (12), Duncan Glew (11), Kayla Finn (11), Noah Salamason (11) and Jack Mendelsohn (12) spoke out on their experiences with the MSD shooting and urged the student body to make their voices heard. Their speeches will be published on the Harriton Banner later this week.
From Harriton's #Enough Walkout Facebook event:
We are not safe at school. We are not safe in our cities and towns. Congress must take meaningful action to keep us safe and to pass federal gun reform legislation that addresses the public health crisis of gun violence. We want Congress to pay attention and take note: many of us will vote this November and many others will join in 2020.
Join us in saying #ENOUGH!
About the Writer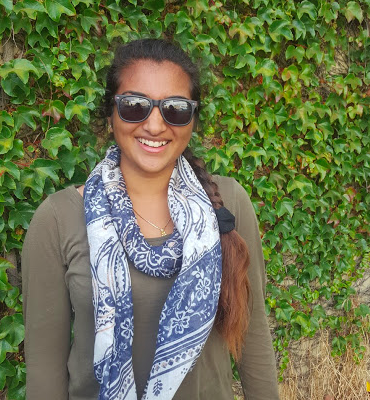 Sinduri Soundararajan, Magazine Editor
As a junior this year, Sinduri Soundararajan is entering her third year as a writer for the Banner and is excited to work to inform, entertain, and educate...