Teachers Can Be Musicians, Too!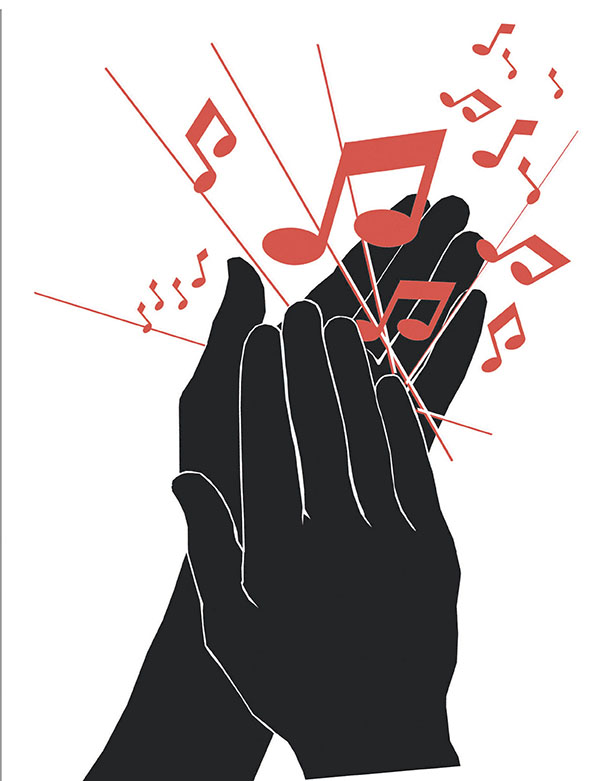 The Harriton High School faculty is composed of all sorts of people. They make classes not only educational, but also fun and engaging. In my freshman year, I was lucky enough to have Mr. Warren as my Global Studies teacher. My fondest memory of that class was our ceremonial screaming of "WHEN I SAY HAPPY, YOU SAY FRIDAY! HAPPY! FRIDAY! HAPPY! FRIDAY!" whenever the end of the week arrived.
Every week, our class's enthusiasm echoed through the halls and inspire jealousy in the other students. During little performances in class, it amused us to observe Mr. Warren comfortably singing and strumming, as if this was exactly the type of setting one should expect when learning about the Song Dynasty in China.
How one can incorporate both of their passions into their area of work amazes me. Mr. Warren likes to play his guitar and sing in class "as a way to engage students and to show that [he] is a 'real person' who is willing to take a risk."  He also enjoys "jamming with friends around a campfire."
Similarly, Dr. McKenna, an AP Government and IB History teacher, also enjoys the occasional "jam sesh." He looks for "opportunities to bring music into the classroom, whether it be celebrating student birthdays with a song, sharing music from a historical period, or expressing historical themes through music."
After my experience with Mr. Warren, I realized that music not only makes an environment fun and light, but it also brings people together and has the power to convey an important message.
Mr. Warren has played the guitar and melodica for about 30 years. Dr. McKenna has practiced the guitar, bass, harmonica, and a little bit of the piano for over 45 years. When asked about their desired roles in a hypothetical band, Mr. Warren explained that he would be the Harmony Vocals and rhythm guitar in Bonnie Raitt's band.
Dr. McKenna would be a part of the Allman Brothers' Band, for he listened to them often and "learned quite a bit by listening to their improvised solos and tight arrangements." Believe it or not, there are many other teachers who join in on the occasional jam sesh, including Mr. Imaizumi, Mr. Stoloski, Ms. DiMattia, Mr. Ferraro, Mr. Johnson, Mr. Mapes, and Mr. Gauvin.
Like most great musicians, Mr. Warren and Dr. McKenna enjoy many different genres and artists. Mr. Warren enjoys the Americana genre, and his favorite artists are John Prine because of his songwriting, and John Fullbright and Josh Ritter because of their chops and modern interpretation of folk music.
Dr. McKenna appreciates all types of music, ranging from Gershwin to Hendrix. He admires Pete Seeger because "he used the power of music to affect social change." Additionally, both teachers enjoy showcasing their musical affinities during live performances. Dr. McKenna reflects, "I met my wife, Sue, in a band in college, and we still perform, mostly in bars and restaurants." Similarly, Mr. Warren has performed "at open jams, festivals, faculty/student bands, bars, and recitals."
When asked about their beginning as musicians, Mr. Warren explained, "I learned how to read music, play piano and sing from teachers, but I taught myself how to play guitar."
On the other hand, Dr. McKenna was motivated by his father: "My father taught me to love music, as he was forever singing and whistling. I took lessons when I first started playing guitar from a friend of my oldest brother.  He was a jazz player, really knowledgeable and a nice a guy. I learned a lot, but [I] was more into just playing songs and jamming, so I didn't always practice the 'boring stuff.' I could have gotten more out of it, but he provided me with a solid technical foundation."
Mr. Warren and Dr. McKenna encourage aspiring musicians to play daily! Strive to listen as hard as you play and check your ego at the door. Most importantly, practice, listen, and collaborate with others.
About the Writer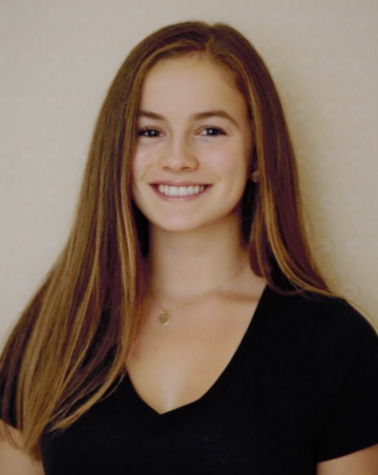 Goldie Beck, Executive Editor
Goldie Beck '21 is thrilled to work as both a writer and an editor for The Harriton Banner this year. Outside of school, Goldie dances hip hop in the studio,...