Ram of the Week: Zach Schulman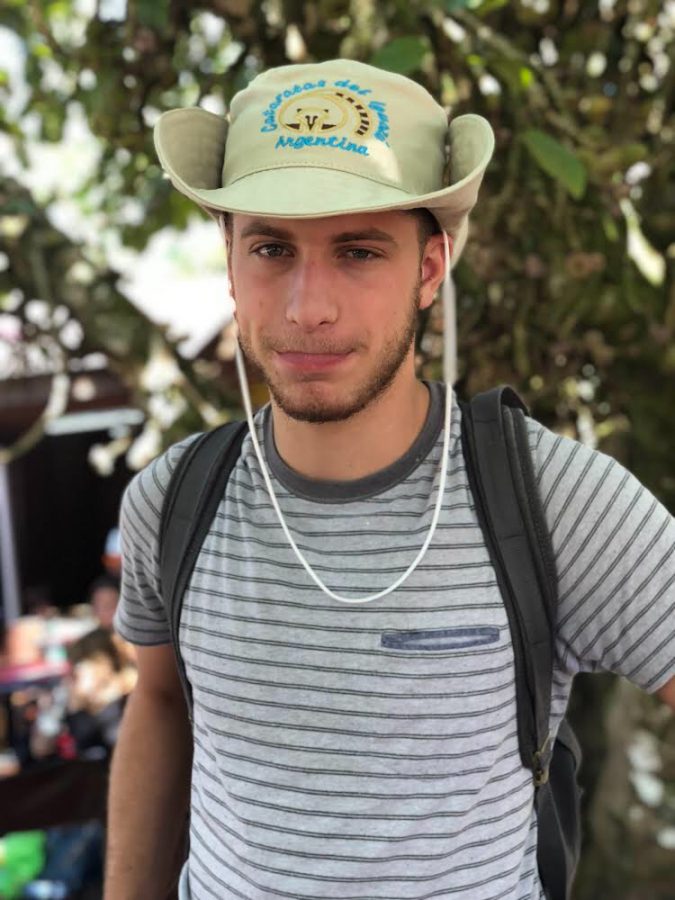 When it comes to living your best life, no one does it better than the seniors! One senior in particular who has stood out from the crowd is Zachary Schulman, an avid basketball player, jokester, and Israel advocate. Not only does he prove himself on the court, but he also wears his Jewish identity with pride and inspires others to do the same.
As a large presence in his senior class, Schulman advises underclassman to never be shy, and teaches that no matter what grade you are in, always be yourself and stand up for what you believe in. At school, Schulman participates in the Israel Club and supports anything that is a pro-Israel organization or club:
"I love Israel and I want to help in any way possible."
Zach dropped some wisdom on us here at the Harriton Banner, explaining the importance of standing up for what you believe in, and says, "nowadays it is more important than ever to stand up for what you feel is right."
Another key part of Zach's identity is his love for sports, and specifically the "extravagant sports of soccer and basketball." He has been playing both his entire life and looks forward to having an amazing senior basketball season. Zach says he owes his success to his parents and siblings, and admits that without them, he would not be anywhere near who he is today.
Though Zach has had to sacrifice in order to succeed in sports, he explains the main reason he loves them is because of the dedication they require. Although he has considered playing Division 3 basketball in college, Zach has not made any definite decisions yet.
Schulman is aware of all who look up to him, and embraces being a role model. He conceded "Being the oldest of three other siblings my, I grew up as a role model. This made it pretty seamless when I needed to be a role model for my teammates in sports."
When asked where he sees himself in 20 years, Zach proclaimed, "I see myself married with at least two kids with one on the way. I also see myself as an orthopedic surgeon for the Philadelphia Eagles and Sixers."
Schulman also has plenty of funny stories to share.
"In 8th grade I purchased this pair of Michael Jordan joggers and wore them to school. Even my science teacher Mr. Sullivan had to cook me up."
For those looking to scare Zach, he is easily afraid of anything that flies or stings (ie. bees, wasps, hornets). He is also a firm believer that a hotdog is not a sandwich.
Clearly, Zach will continue to lead his class, brothers, basketball team, and peers to be the best versions of themselves. Therefore, he has earned the title of "baller" both on and off the court.
Finally, Zach would like to give a special shout out to Ms. Donze and Mr. Robinson, the teachers who he will miss the most next year.
The year is not over, so we will be sure check back with Zach come June! 
About the Writer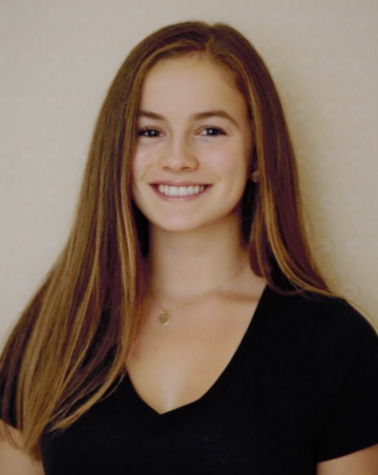 Goldie Beck, Executive Editor
Goldie Beck '21 is thrilled to work as both a writer and an editor for The Harriton Banner this year. Outside of school, Goldie dances hip hop in the studio,...