Spotlight On: Dr. Harriton's Assistant Choreographers Niosha Parvizi and Sophie Weinstein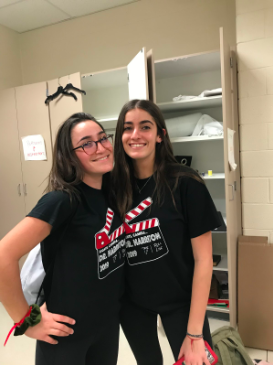 With Dr. Harriton just a week behind us, the Harriton Banner spoke with assistant choreographers Sophie Weinstein and Niosha Parvizi and their experience as sophomores in the making of Dr. Harriton 2019.
The two have been friends for a few years now and decided to tackle their next challenge together: becoming choreographers for Dr. Harriton.
They both wanted to become involved in the show, student council and the Harriton community in general and it was a perfect fit thanks to their past experience in dance.
With regards to choreography, Niosha Parvizi explained how they "would listen to the music and see what kind of moves would be the best for that specific part of the song" and if it didn't work, Sophie Weinstein spoke about how they "would try a new one" and "there is not really a process, but more of a try-and-see-how-it-looks technique."
The two would soon spend most of their afternoons with the rest of the Dr. Harriton team, working on making the February 22 show the best one Harriton had seen.
Their methods seemed to work, as the night of Dr. Harriton was successful. Sophie described the opening night as "hectic but calm," as everyone was "nervous because it was actually happening, but at the same time everybody was calm because we had practiced so much."
Niosha corroborated this and described the energy backstage: "Everyone kept saying, 'This doesn't feel real, this doesn't feel real,' but it was real. We really hyped each other up by cheering before the boys went on stage for their intro dance."
The process getting to opening night was a long one and their many practices included lots of dancing and learning, according to the two. They rehearsed the dances many times and it was a big commitment, but as Niosha told us, "I would definitely do it again. It was such a rewarding experience to meet new people, choreograph dances, and raise money for charity."
When asked about the most memorable part of this whole experience, both sophomores agreed that the people made it as great as it was.
"All of the upperclassmen were so welcoming. Also, the fact that we raised 35K for charity is amazing," Sophie explained, proving how the real message of Dr. Harriton still held great importance for the 12th show and remains a main focus to this day.
About the Writer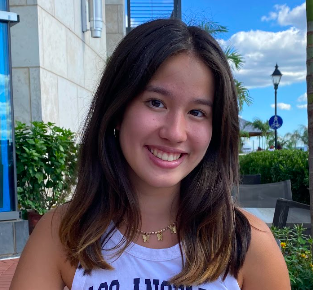 Camille Furer, News Editor
This is Camille's fourth year as a writer and second year as HNews Editor at the Banner. Camille loves writing about events happening in the LMSD community...