Spotlight On: Dr. Harriton Victor Tai Groeneveld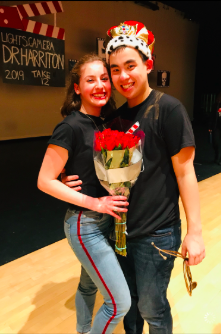 Last Friday, February 22nd, Harriton's annual talent show was held. The show works towards fundraising for local and national charities, including the American Heart Association, the Ronald McDonald House, and Lower Merion Scholarship fund.
This year's fundraising goal was $35,000, and Harriton is proud to announce that they topped that goal. Despite recently changing the name from Mr. to Dr. Harriton, the show still appeared to be a smashing success, ultimately crowning senior Tai Groeneveld the winner.
Today, the Harriton Banner sat down with Tai to discuss his Dr. Harriton experience.
HB: Tai, explain your thought process in designing your talent
Tai: I have been dancing since age three, so it was easy to pick this as my talent. After talking with my parents and friends about the song choice, I chose Diablo Rojo from Puss in Boots. The dance was both challenging and intense, but also pleased the crowd.
HB: What did your dance involve?
Tai: I did an oversplit on chair, acrobatics, and turn sequences. After my friends expressed they wished to see a tap dancing sequence, I also incorporated this into the end of my number, which was around 4 minutes long. In terms of preparation, I practiced after school at my dance academy.
HB: Where did you get inspiration for your video?
Tai: I mainly watched a lot of old Mr. Harriton videos, and used my video theme (fantasy) to center my video around.
HB: Can you give us any insight as to what the night of the show looks like?
Tai: The talent, around 4 minutes long, did not always run smoothly; however, despite this the show continued as follows. Everything eventually came together to form a great show: all the guys had an amazing attitude. Dr. Harriton was a great experience and I had an amazing time!
About the Writer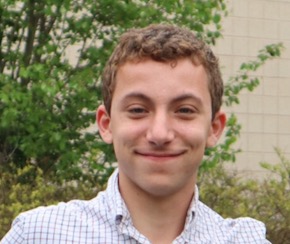 Scott Blender, Sports Editor
Scott is a current senior and sports editor for the Harriton Banner. Scott is also an active member in the Harriton community. He is a varsity XC athlete,...