Harriton Wins Big at Princeton Certamen 2019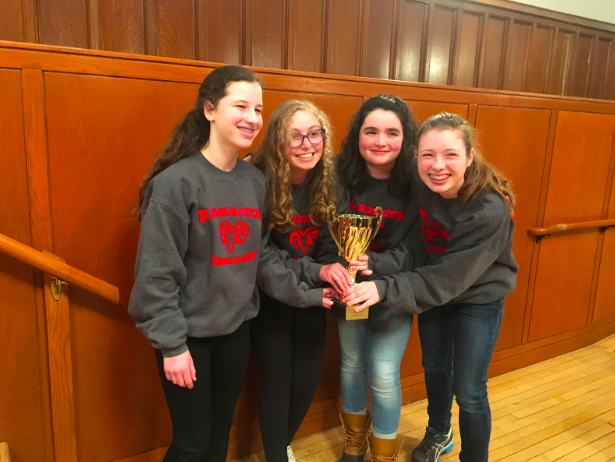 On Saturday, March 2nd, Harriton's Certamen teams traveled to Princeton University to compete in a competition. In Certamen competitions, teams compete to answer the most questions correctly focused on the Latin language, Greek and Roman Mythology, and Roman History. If there was one word that characterized this competition, it would be "success!"
Harriton's Novice Team C won first place at the novice level. The team of four freshmen was lead by captain and Grammarian Gabrielle Schwager, and included Julia Lester, the mythologist, Kate Messick, the historian, and Todi Skorupski, the culture expert. This is Harriton's first ever first place trophy at any Certamen competition!
Harriton's other novice teams, Teams A and B, were comprised of Alex Aukburg (freshmen and team captain), Camille Seignourel (freshmen), Nicholas Biglin (freshmen), Violet McShane (freshmen), and B, Teddy Molineaux (sophomore), Mikey Kotler (sophomore), Jeff O'Neil (sophomore), and Nick Masterman (sophomore), respectfully. Both teams made it to the semifinal rounds, another incredible accomplishment!
At the intermediate level, Harriton's Team A took home 3rd place, lead by junior Sunme Zhao, and included Joseph Chalissery (sophomore), Guillermo Ribeiro-Vecino (senior), and Patrick McCann (junior). In addition, a team composed of sophomores Nina Hollin and Sophie Boulware, as well as junior Riley Wexler made it to the semifinals round. Finally, Team C, consisting of junior Graham Branscom, Greta Luo (senior), Emma Deutsch (senior), and Carly Siciliano (senior), competed, but unfortunately did not make it to semifinals.
At the Advanced level, Tai Groenveld (senior), Michael O'Connor (junior and Team Captain), Avery Parr (senior), and Michelle Qin (senior) made it to the semifinal round.
Overall, Harriton did quite well at Princeton, picking up a first and third place trophy, alongside their first ever first place victory. Stay tuned, because on March 30th, Certamen will be traveling to Harvard University for their final competition of the year!
About the Writer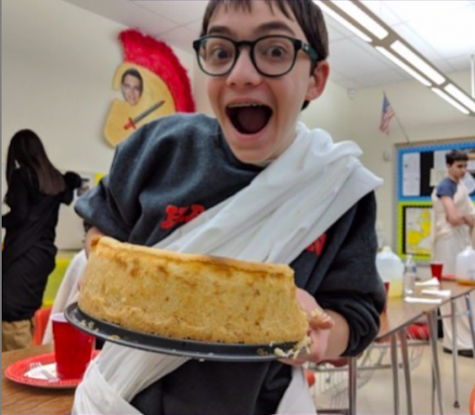 Nicholas Biglin, Communications and Marketing Director
Nicholas is a junior and this is his third year with the Banner. He directs communications and writes primarily for Arts & Entertainment. His main...