The Upcoming SAGE Conference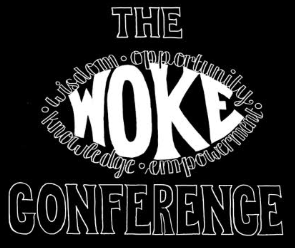 LM and Harriton SAGE clubs are working together to host an in-school, student-led social justice conference, called WOKE Conference, on April 4th.
The letters stand for Wisdom, Opportunity, Knowledge, and Empowerment. The first 200 students, 100 from each high school, to sign up will attend the conference.
Any student who wants to talk about important issues about race, gender, LGBTQ and disability rights, gun control and other social justice issues are encouraged to come. (Sign up here: https://wokeconference.splashthat.com/)
WOKE Conference will begin with morning keynote by Comedian Dena Blizzard. She first garnered attention in 1995 as Miss New Jersey in the Miss America Pageant, but now she performs in clubs, theaters, and on TV, talking about the experiences of being a woman and a mother.
Dena Blizzard has performed for audiences on Emeril Lagasse show "Live with Emeril" on the Food Network, the Rachael Ray show, The Chew, and the Celebrity Apprentice Finale.
After the morning keynote, students will go to two sessions of student-led workshops that they will have signed up for beforehand. The sessions are on Race/privilege and class; feminism; cultural proficiency; gender identity and LGBTQ; masculinity; micro and macro-aggressions; disability rights; and speaking up in a work setting.
For the past few months, LM and Harriton students have been working hard at developing their workshops, staying after school to plan and collaborate.
The afternoon keynote will feature 6ABC Anchor Nydia Han. In September 2017, the Emmy-winning 6abc anchor and reporter posted a Facebook video reply to a woman who yelled "This is America" at Han when nearly striking her with her car.
That video was widely shared, and the media's reaction led her to create a documentary video series called "This Is America" to encourage constructive conversations about race and the American identity, This year, Han will receive the Pearl S. Buck International 2019 Woman of Influence of Award.
Many are looking forward to a successful conference!