Harriton Speech and Debate Students Compete at State Competition in Bloomsburg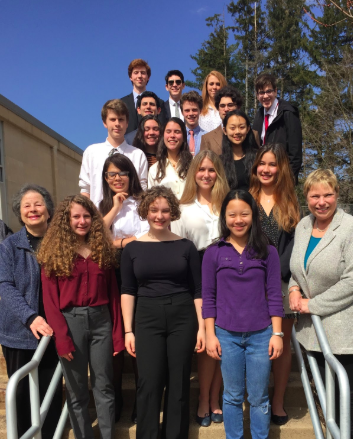 Seventeen Harriton students competed at the Pennsylvania Speech and Debate State Tournament March 15 and 16 at Bloomsburg University in hopes to win.
The team came out with several successes, especially in speech events. Harrison Wiener and Graham Branscom won first place in News Broadcasting and Rachel Brown advanced to quarter finals in Impromptu Speech out of 60 other schools in the state.
The students went to school on Friday for their set three class and then travelled two hours on a school bus to Bloomsburg Pennsylvania. The first day of the competition included an opening ceremony and several rounds of speech or debate events around the Bloomsburg University campus.
The second day was reserved for teams moving on to quarter finals. Those not competing arrived to the campus later and observed rounds of competition, as to learn for future years.
The debate coach, Dr. Bonnie Perry, spoke about how the speech and debate students have been "preparing all year for States by practicing at our weekly meetings, working on cases at home, competing in monthly tournaments[….] Coaches and other students [gave] each student feedback on their speeches to help them improve, and our Public Forum Debate team had a practice scrimmage against Lower Merion's team."
The Public Forum debate team Dr. Perry spoke about ended up placing 9th out of 28 teams in the state. Camille Furer and Anna Fenkel agreed it was a "big learning experience," as sophomores who experienced their first state tournament. And first place winner Branscom joked about his win, saying it was a "secondary achievement compared to [his] Dr. Harriton performance."
In the past, Harriton has had several students compete in the final rounds of the state competition, such as in Commentary, Impromptu, and Student Congress in 2018. And in years prior, in Parliamentary and Lincoln Douglas Debate.
Speech and Debate at Harriton usually starts in October and ends after the state competition in March. Dr. Perry, the debate coach, and Mrs. Wert, the speech coach, have goals for the year, as Dr. Perry explained, "[It] is for each of our student competitors to do their best and go as far as they can in their events."
About the Writer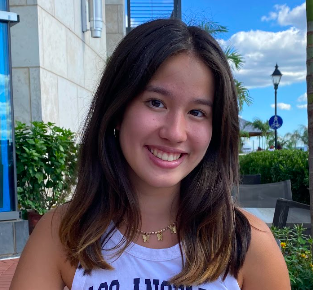 Camille Furer, News Editor
This is Camille's fourth year as a writer and second year as HNews Editor at the Banner. Camille loves writing about events happening in the LMSD community...