Young Frankenstein: The Inside Scoop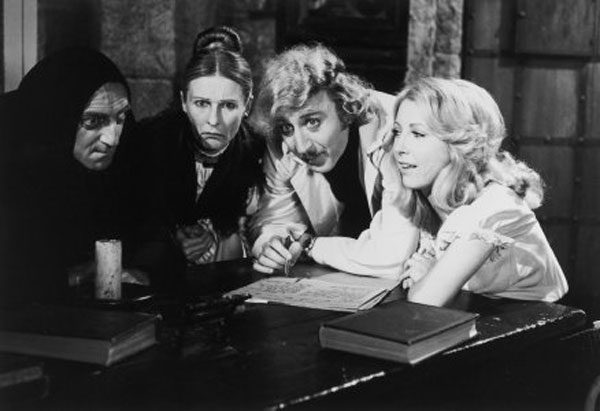 As spring comes into full bloom, the members of Harriton Theater Company (HTC) are anxiously awaiting the opening night of the long anticipated musical, Young Frankenstein. The entire company is kicking it into high gear as each department works hard toward the final product.
As a member of HTC's lighting department, I can safely say that lights is pulling out all the stops, but I wanted to broaden my horizons and sit down with actor Jaspar Albright and the head of the lights department, Jacob Newmark, to get more detail on their roles in the show.
Based on the ever-so-popular 1974 film by Mel Brooks, Young Frankenstein was first adapted as a musical in 2007. After debuting on broadway, the show received mixed reviews because of its unusual flare.
The plot follows Dr. Frederick Frankenstein, who has recently inherited the entirety of his grandfather's estate. The young doctor reluctantly returns to the castle in Transylvania and quickly begins to recreate his famous grandfather's experiments. Along with a hunchback, a flirtatious assistant, and a stoney housekeeper, chaos in the castle ensues.
First, I sat down with senior Jaspar Albright. Albright is playing Dr. Frederick Frankenstein in this year's musical. When discussing his character, Albright stated that Dr. Frankenstein, "is a character that undergoes a lot of changes, so he is not boring to play."
According to Albright, initially, Dr. Frankenstein "is not totally on board with the Frankenstein thing. Throughout part of the play he pronounces his name "Frunk-un-STEEN" rather than "Franken-STEIN" …because he doesn't want to be associated with his morally corrupt ancestor. Frederick wants to be the ideal, normal human being, but his destiny is forever tied to making monsters. Eventually, he not only accepts [that destiny], but he embraces it."
Jaspar said that he is spending the majority of the time memorizing dialogue and practicing the complex dance steps. Despite not being extensively trained in dancing, he is thriving with the help of his fellow castmates and brand new character shoes. Additionally, Albright described the music as having, "a lot of key changes, awkward rhythms…and kind of a pain to learn…The music sounds good, but from a music theory point of view, these are not elementary things; in fact they are pretty complicated".
He has been extremely impressed with the dedication, talent, and work ethic of the cast while working on these challenging scores. Albright included that departments such as lights and sound are working on impressive projects. Lastly, he cannot wait to work with the magnificent set designed and built by stage crew. Overall Albright says that the story is timeless, a "laugh-out-loud funny," and he has confidence that it will be a smash hit.  
Next, I spoke with Jacob Newark, who is head of the lighting department. According to Newmark, Young Frankenstein is a "very dynamic and interesting show with many moods… and in comparison with other shows we have done in the past, this presents a lot of opportunities to make different and interesting lighting choices."
For this reason, Jacob has been extremely involved in this production. When talking about the different lighting elements being implemented in the show, Newmark stated that the department is using, "4 moving lights…spotlights, and accent lights. Overall, we are using a larger amount of lighting instruments than we have in the past, to give it the best look we possibly can." Notwithstanding the challenges that came with learning how to use a different board, the new system has allowed for different effects to be produced.
Jacob Newmark once said, "Lighting is what you make it." In this case, the diligent members of HTC's lights are adding to the flare of the unique show.
Sadly, I was unable to feature all of the extraordinary departments in HTC, but from watching their progress from afar, it is clear that nothing will be lacking. If you are interested in seeing beautiful costumes, a magnificent set, insane props, and much more, come see HTC's production of Young Frankenstein.
Showtimes are Thursday, April 4th at 7:00 p.m., Friday, April 5th at 7:00 p.m., and Saturday, April 6th at 2:00 p.m. and 7:00 p.m. Tickets are available at www.harritontheater.com. We hope to see you there!
About the Writer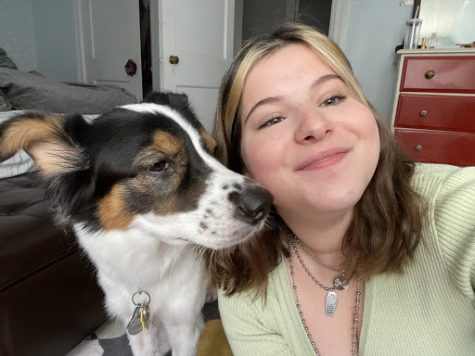 Benna Trachtenberg, Arts & Entertainment Editor
Benna is excited to take on her third year on The Banner's staff! She loves to keep the Harriton community informed on all school and local art events!...