Harriton Baseball 2019 Season Preview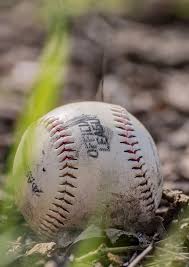 Kai Tremoglie, Staff Writer
April 8, 2019
Spring brings rainy days, warmer weather, blossoming flowers, and allergies. However, the most important harbinger of spring is the beginning of the baseball season. As a rite of spring, Harriton's very own varsity team has taken the field for the first time in over eight months. There is a lot of buzz in the air about this team, especially within the team's locker room.
In preparation for the season, I spoke to senior Pierce Hagg who explained to me how excited he is being back on the field.
"Just being with the guys [again] and that camaraderie makes the difficult parts and the games all worth it," Pierce responded.
He has been designated as one of three senior captains for this season along with Adam Fine and Jack Kochanowicz.
After a first round exit in last year's playoffs, Harriton is looking to improve on their previous performance. Practices have been ongoing for more than just a few weeks now. Pierce tells me that he likes what he has seen so far.
"We feel like a really strong unit right now," he asserts. "We're all on the same page, regardless of class, you know, seniors, juniors, sophomores. We all have the same goals and it's definitely a positive time at practice right now."
Pierce spoke with a general air of optimism when asked about the upcoming season.
"Obviously, we do have those expectations to go to states and to win," he says. "I think this year we have the team to do it, and the experience on the team, something we didn't have so much of last year. I think we have a real shot to do it."
I was slightly taken aback by how little he held back. Oftentimes, expectations, at least publicly, will be subdued, but Pierce seems not too worried about such trivialities.
As for personal expectations, Pierce wants to keep it all about the team.
"I want to do whatever this team needs to win," he told me. "I hope that I can lead the team to the best possible record we can, and be part of the group of captains that brings everyone together along with Adam and Jack."
Being a team captain of a group with such lofty goals for themselves seems like a real challenge, but Pierce seems up to the task. He says the right things and genuinely cares about the team and all the individuals on it.