2019 DECA District Competition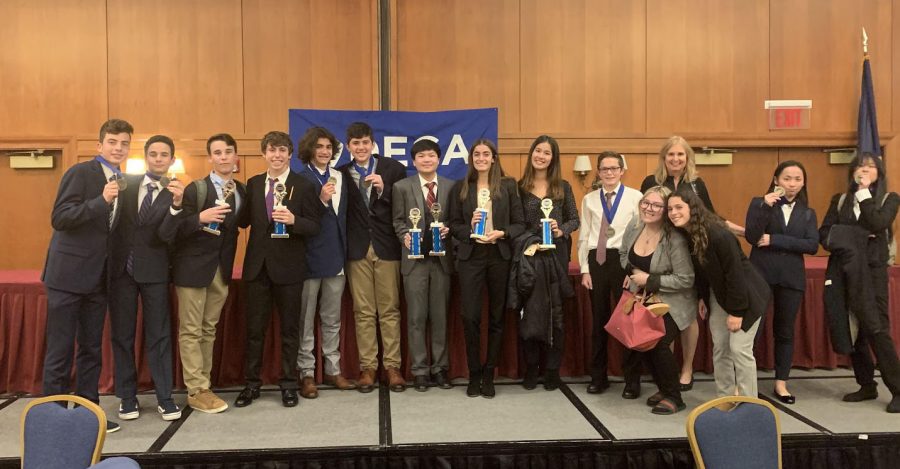 On Monday, December 9, Harriton DECA, formerly "Distributive Education Clubs of America," students competed at the District 11 DECA competition in King of Prussia, Pennsylvania. The team left with many victories and several students advancing to the state competition in February. 
The competition occurred from 8:00AM to 6:00PM, with all students testing in their respective categories. Following these tests, competitors were allotted time for roleplay (the final component of the competition) during the day. In roleplay, competitors must respond to a given prompt and objectives under a time limit, present and address their given topic to a judge, and answer any questions after the presentation.
Among those advancing included Alexander Yung, who placed second in Entrepreneurship; Camille Furer and Sophie Weinstein, who placed third in Business Law and Ethics Management; and Beau Greisiger and Monte Grossman, who placed third for Sports and Entertainment Marketing. 
Others members Sarah Peng and Christina Xiao, Lukas Roman and Noah Zeller, Jordan Lewis and Vincent Agostini, all placed top 5 in Entrepreneurship, Buying and Selling Merchandising, and Marketing respectively. Remy Braud also placed top 7 in Business Services Marketing.
Students had a variety of words to describe the competition: "It was exciting," said club officer Beau Greisiger. Fellow competitor Sam Wells agreed, saying this competition taught her to be "innovative." Others like Noah Zeller said it was "riveting." 
The DECA club's advisor, Mrs. Keefer, emphasized the benefits of the DECA experience, saying, "it's a great opportunity for emerging leaders in business, especially for networking." 
In the students' free time during these competitions, many went to the mall while others did homework. The end of the day was reserved for awards and dinner.
DECA is a nationwide organization with the mission, as stated on their website, to prepare "emerging leaders and entrepreneurs in marketing, finance, hospitality and management in high schools and colleges around the globe." The club was brought to Harriton this year by student Alexander Yung, who participated in the club at his previous school. "Join DECA!" Yung told us enthusiastically.
"It's a great way to learn about business in a real life situation," officer Sophie Weinstein said. "More people should definitely do DECA cause I think a lot of people would find it interesting," Sabrina Greenberg added. So while it is the first year that DECA is at Harriton, it most definitely will not be the last. 
To join or learn more information, contact club president Alexander Yung at [email protected]
About the Writer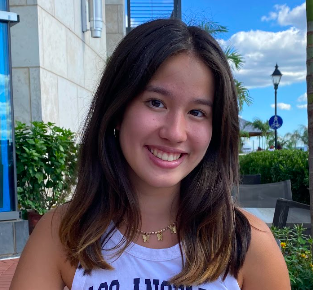 Camille Furer, News Editor
This is Camille's fourth year as a writer and second year as HNews Editor at the Banner. Camille loves writing about events happening in the LMSD community...