Harriton's Speech and Debate Teams Compete At The Central League Championship
On January 30th, Harriton High School competed in the Speech and Debate League Championships. Harriton did very well in this year's competition, taking home a variety of awards. 
For Public Forum, debate teams Anna Fenkel and Camille Furer came in 1st place for Varsity Public Forum and Sarina Goyal and Erika Kurre came in 4th place, with both teams being undefeated. Freshmen Meredith Bacine and Hannah Krieger received 1st place for Junior Varsity Public Forum Debate, with Alexandra Duranton and Alex Yung coming in 2nd place.
Ally Fenton, Drew Brechner, and Ava Grabar collected their 1st place win in Junior Varsity Parliamentary Debate, as well as Zoe Berman, who came in 3rd place for Junior Varsity Lincoln-Douglas Debate. 
Speech also performed well at Leagues, with multiple members placing first through third. Senior Graham Branscom placed first again at leagues, this time in the Commentary Speaking category. Sophomores Lindsay Reisner and Mary Heifetz, the latter who was new to speech this year, competed in Duo Interpretation and also placed first.
Heifetz described the experience to me, "winning the last competition was really exciting because my partner and I were new to Duo Interpretation and our hard work clearly paid off."
Continuing the winning streak, junior Goldie Beck won a second place award for Impromptu Speaking, and sophomore Julie Wright received 3rd place for Prose Speaking. 
After almost a full day of school, the Speech and Debate team got on a bus and made their way to Rustin High School where they would compete against other schools in this Pennsylvania High School Speech League (PHSSL).
All students participated in three rounds of debate or speeches on their prepared (or impromptu) topic. Once the three rounds were completed, scores were tabulated, and it was time to announce the winners. Speech student Goldie Beck described the moment of receiving an award as "totally awesome and surprising," while debate partners Camille Furer and Anna Fenkel admitted "it was so scary, [we] couldn't breathe." 
The Harriton Speech and Debate teams have been working hard for this tournament all year. This preparation included weekly meetings throughout the school year and competing at PHSSL monthly tournaments. Students crafted cases, practiced, presented and received feedback during the season. With winners all around, there are high hopes for the District competition this February.
For more information, visit the Harriton Debate instagram @harritondebate. And stay tuned on Ram Day to join either speech or debate in the 2020-21 school year.
About the Writer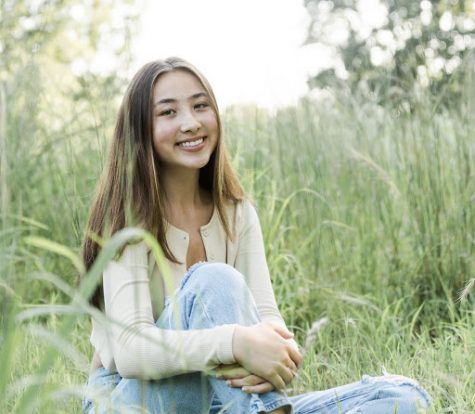 Erika Kurre, Staff Writer
Erika is a senior, and this is her second year writing for the Banner. She loves learning about politics and writing (especially about Harriton related...