The Neighborhood Art Show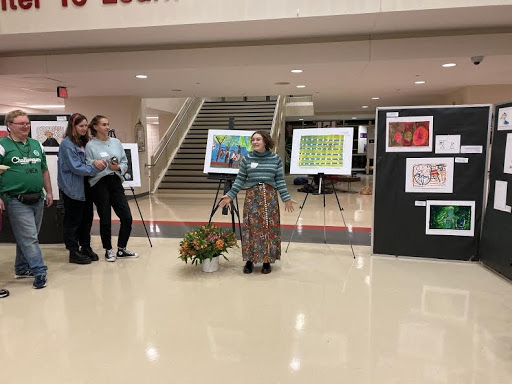 On Tuesday December 10, 2019, Harriton High School hosted an art show to feature pieces from the Center for Creative Works. The event displayed pieces that ranged from abstract to realism and was held in the Harriton lobby, where drinks and organic snacks were served.
The observers included students, teachers, and parents, and the show was organized and hosted by Harriton junior, Sammy Biglin.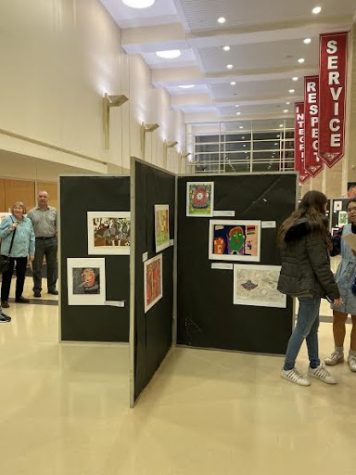 Biglin told The Banner that the show was a team effort, and everyone played a large role in making the show a success. At first, Biglin said that organizing the show was easy because she focused on the artwork and less on the logistics.
However, once Biglin started to advertise the show, planning became tricky. Printing and canvassing the posters were especially difficult and time-consuming, and Biglin initially struggled to display the art pieces in a safe and efficient way that would not damage the integrity of the art.
Biglin said, "There was a lot of work put not only into the [display], but also into the creative aspect: figuring out the layout was a really complicated part of the process." 
Biglin thanked Mrs. Marcuson for all of her help and support in the process of orchestrating the show and also gave a special shout out to her friends, CJ Bowser and Iqra Ataf, for all of their help, saying "I couldn't have done it without them."
Reflecting on the show, Biglin said that she was proud about the turnout and thinks that she and her team did a great job organizing the event and creating a welcoming environment for the viewers. Biglin's favorite part of the event was spending time with and learning from the artists.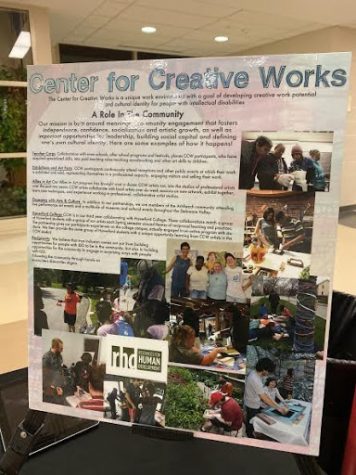 The artists showcased are members of the Center for Creative Works, an art studio for adults with developmental disabilities. The CCW is located in Wynnewood, and about 80 artists (ages 21 to 80) work at the studio everyday. Biglin, who has volunteered at the organization with her family for many years, felt inspired by the works and wanted to share them with the Harriton community. 
To make the event possible, Samantha Mitchell from the CCW helped Biglin select the pieces for display. 
In an interview, Biglin praised the studio, saying, "there is [always] this energy of creation there" and "a place like that deserves [our] support." 
(Disclosure: Sammy Biglin is a staff member of The Harriton Banner)
About the Writer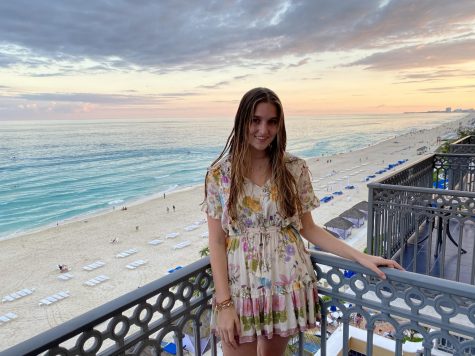 Anna Fenkel, Staff Writer
This is junior Anna Fenkel's first year at The Banner, where she writes for the Harriton News section.