Mock Trial Season Is Cut Short By Covid-19 Outbreak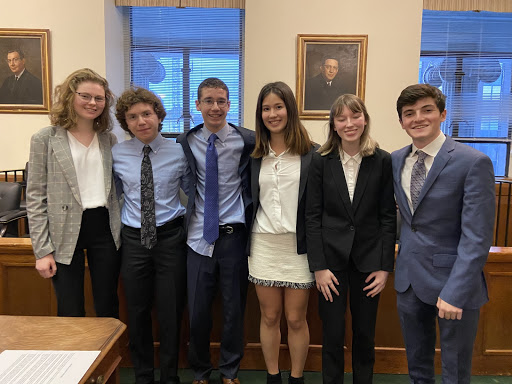 The Harriton Mock Trial Team has worked since November to present their case at the Montgomery County courthouse in hopes of competing at States. 
Beginning Thursday, February 6th, after beating the Lower Merion B team, Harriton Mock Trial continued to compete until March 3rd, at the District Semi-Finals, where they won against Barrack Academy. This victory secured the Harriton team one of two spots in the district for states
Jade Zhu, captain of the defense side, commented on the increasing pressure she faced through each round: "losing one competition meant that we wouldn't ever compete again, which meant that we had to put in hours and hours of work every week to perfect out part, so that we would be as prepared as possible." 
The State competition was set for March 27th and 28th at Harrisburg, after the district finals against the Lower Merion A team. But quickly, the coronavirus, also known as COVID-19, spread to Montgomery County, cancelling finals and soon after, cancelling states. COVID-19 spread so quickly throughout Pennsylvania that within days, schools, shops and restaurants shut down. Mock Trial States was one of many student competition organizations that had to cancel for the rest of the school year: others include TSA, Science Olympiad, Speech and Debate, FBLA, DECA and all spring sports. 
Camille Furer, the captain of the plaintiff side, explained how "it is really upsetting that States was cancelled after we worked so hard this year, especially since we were at a disadvantage because we didn't have a lawyer working with us."
Furer is referring to the fact that the Harriton team was not given an attorney to help prepare the case like other teams were, which resulted in Harriton's disadvantage from the start of the season.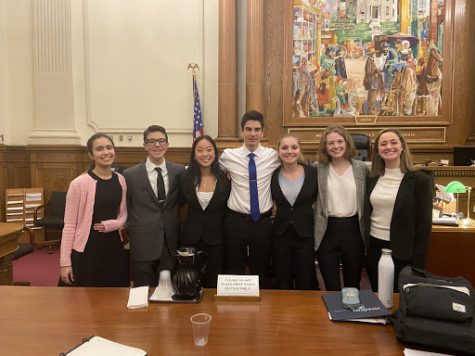 Led by new coach Mr. Santa Maria, the team met multiple times a week beginning in November when the case was administered by the Pennsylvania Bar. Students played the role of either an attorney or a witness.
Learning these roles entailed hours of memorization, critical thinking and debating. Each witness was assigned a character with a witness statement that could be up to 15 pages long and testified in court. 
In addition, lawyers had to craft an opening statement, closing statement, crossfire, and a direct and redirect statement to present in front of a judge and jury. At the trials, the attorneys and witnesses were scored by a jury based on their speaking skills, acting skills, eye contact, volume and note usage.
The trials occurred in Montgomery County Courthouse in Norristown. A real judge was there to mediate and a jury of three sat in the stands along with three timekeepers.
Dinah Day-Booth, a key witness for the defense, explained how much time the team invested in Mock Trial: "We were at Harriton [every day] after school—even after midterms."
With the Covid-19 outbreak preventing further competition at the State level, the Mock Trial team can do nothing but be proud of their accomplishments and dedication throughout more than half of this school year and look forward to more success next year.
About the Writer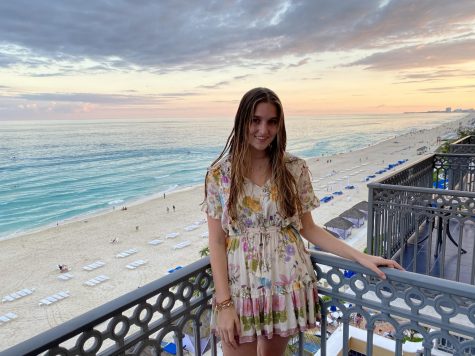 Anna Fenkel, Staff Writer
This is junior Anna Fenkel's first year at The Banner, where she writes for the Harriton News section.