LMSD Students Skip School for a Cause
Protest LMSD's Lack of Environmental Action
On Friday, September 25, Lower Merion School District students skipped school to attend a climate strike––organized by a new environmental group named Lower Merion Advocates for the Protection of the Students and the Environment (LAPSE)––outside of the LMSD Administration Building, demanding the district take action to make the district more environmentally-friendly.
The event was emceed by Harriton High School senior, Julianna Schweitzer. In her introductory speech, she noted LAPSE's six demands for LMSD. They included transitioning Lower Merion Township to net-zero carbon emissions by 2030; ensuring that air and water pollution levels in Lower Merion remain low; stopping the use of styrofoam in the high school cafeterias; implementing a greener system for dealing with LMSD food waste; encouraging Lower Merion residents to take public transportation, carpool, bike, or walk; and enacting demands in a way that is equitable, affordable, and sustainable for all members of the community.
There were seven main speakers present who spoke about their own environmental concerns, mentioning issues like the California wildfires, the disproportionate effects on minorities, the importance of voting, and how capitalism is bad for environmental sustainability.
Speakers included Harriton seniors Sammy Biglin and Dinah Day-Booth, Harriton junior Ishika Vyas, recent Lower Merion High School graduate Teddy Eisenstein, Penn Valley Elementary School fifth graders Simone Mack and Mira A. 
Most notably, Pennsylvania Democratic candidate for the 17th District Senatorial District, Amanda Cappelletti was in attendance. In her speech, she discussed why it is necessary to vote for politicians committed to protecting the climate.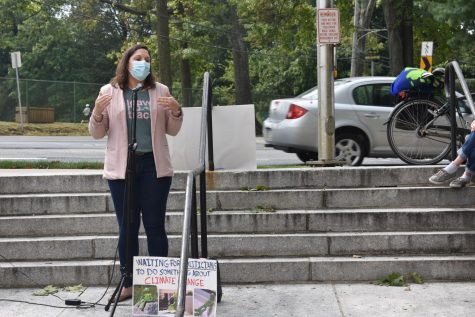 Following speakers and chants, an open mic was held where several protesters––both adults and students––spoke about environmental and political issues relevant to them. 
Enya Xiang, a Harriton senior and founding member of LAPSE, discussed her goals for the group, saying, "I hope [we] will get the Harriton and greater Lower Merion community involved in climate action. As much I believe we need large-scale action on the governmental level, local change is equally important." 
The rally closed with a musical performance by Harriton graduate and Saint Joe's University sophomore, Jaspar Albright, who sang and played the guitar along to original music he wrote about politics.
The strike coincided with the National Climate Strike Day, largely organized by Swedish youth activist Greta Thunberg and her Fridays For Future movement. In over 3200 places, people participated in strikes in an attempt to urge politicians and global leaders to enact climate policies.
Similar to these protesters, Xiang described her anger towards the lack of action being taken, saying, "I'm mad about how our world has turned out and nobody is doing anything about it."
LAPSE's protest was originally organized about a month ago by a group of students in the Lower Merion area which included Xiang, Schweitzer, Biglin Dinah Day-Booth, Djuna Day-Booth, Rebecca Altman, Sophie Greer, Guillaume Placidet, and Sydney Kasmer. 
About the Contributors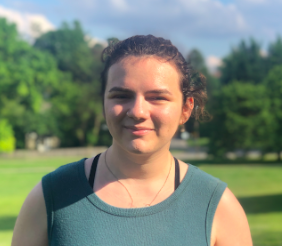 Julianna Schweitzer, Communications and Marketing Director
Julianna Schweitzer is a senior and is excited to be a part of The Banner for her second year, and this year as one of the communications directors. As...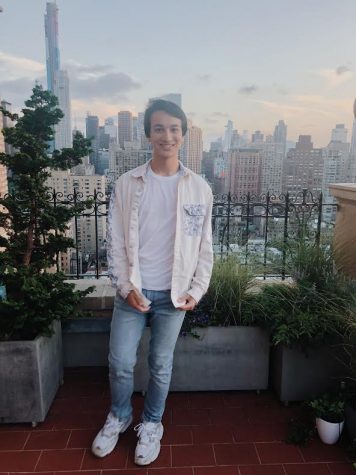 Ty Nagvajara, Executive Editor
Harriton senior Ty Nagvajara is very excited to become the Co-Executive Editor for The Harriton Banner this year. Last year he worked as the Arts &...