SAT/ACT in 2020-21
A School Year with COVID-19
Across the country, many students in their final years of high school have felt extra stressed this year about standardized testing due to the burden of COVID-19.
A large portion of the pre-college process includes transcripts, applications, and of course, the national tests, also known as the SATs and ACTs. These assessments are taken by many juniors and seniors across the country, and are an important part of the college process. For many, the SAT and/or ACT may be a deciding factor of a students' acceptance into their school of choice. 
Due to the global pandemic, many aspects of these tests have changed. One change noted by students was the approach to studying, as many were left to completely self-study.
Harriton senior Marina Burke said, "SAT and ACTs were a major stressor for juniors during the pandemic. It was difficult because the studying was completely in our own hands and there was no way to ensure we were studying correctly."
Burke explained how using websites like Khan Academy and ACT practice questions were helpful, but still, the pressure and stress remained.
Alternatively, some other students were able to receive virtual tutoring during this time. This new way of tutoring came with problems of its own.
Burke added, "[I] found it harder to understand concepts without having someone able to do the work next to" and described virtual tutoring as "more informal and less communicative."
Other students, like fellow senior Anna Fenkel, agree that it was very different and expressed that she "had to work slightly harder to understand the content."
In addition to added distress over preparing for these exams, the actual test days have not been an easy ride either. Due to the repeated cancellations, students of Harriton have had to drive hours to their testing centers, sometimes in completely unfamiliar areas.
Senior Kaelyn Klatte drove through "a huge thunderstorm for about four hours" to test in Johnstown, Pennsylvania. Klatte stated it was the "most stressful driving experience" and told us how she actually ran into seniors Jordan and Alec Lewis, who were driving to take the SAT in Virginia.
Jordan said the situation "sucked" and expressed how he felt it was risky spending the night at a hotel in Virginia to be able to take the exam, but "it worked out fine and [they were] glad [they] did it."
These repeated cancellations across the country have even left some unable to take them at all.   In response to these challenges, many colleges and universities across the country made the decision that test scores would be optional for the 2020-21 admissions.
According to Fairtest.org, as of October 2020 over 1600 nearly half of all 4-year colleges and universities have moved to test-optional for the 2021 admissions period. 
It is hoped that for students hereafter the SAT and ACT process will return to normal and relieve this unnecessary stress put on students both at Harriton, and schools all over the country.
In fact, it may not be long before these tests are eliminated forever.
About the Writer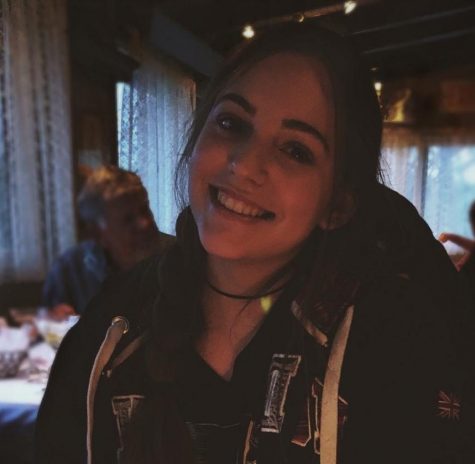 Lana Burke, Staff Writer
Lana is a junior at Harriton, and this is her first year attending the Banner Club. She looks forward to contributing hard news to the Banner for Harriton...