Harriton's National Honor Society Goes Virtual
Although the pandemic has made it more difficult for clubs to move forward, it has not halted Harriton's National Honor Society's efforts to help the Lower Merion community. In a traditional year, NHS members focus on tutoring, mentoring, and fundraising. Unfortunately, the NHS cannot gather in person this year, but the officers and members are finding ways to work around this obstacle.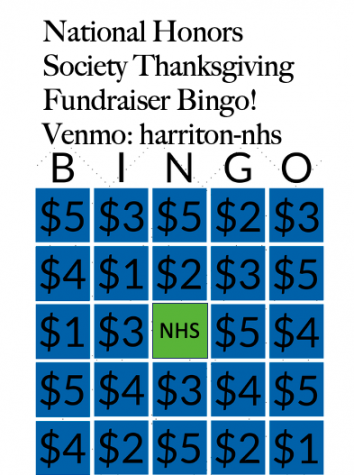 The National Honor Society is a select group of students chosen for their academic excellence, dedication to service, leadership skills, and character. NHS is an opportunity for students to "hone their leadership skills—and get the recognition they've earned." 
After speaking to several officers, there is an optimistic attitude about the upcoming year.
Harriton NHS President Goldie Beck spoke about the organization's efforts this year: "COVID has certainly brought new challenges to leading the NHS, but I know our whole team will work together this year, through food drives, fundraising, and tutoring, to help as many people as possible, especially during this pandemic."
During the week of November 17, the team launched a Thanksgiving fundraiser to help feed local families. Pre-COVID, the members would typically organize a food drive through advisory, but this year members executed the event through virtual bingo. Members  promoted donations through social media and raised $532.
Similar to a regular academic year, NHS assigns members to tutor fellow students in their areas of expertise. Students register online for tutoring sessions, which occur at any time of the year. The current sessions are conducted through Zoom, and although not ideal, Zoom is working efficiently and effectively for many students.
Vice President Camille Fürer, who helped organize the platform for tutoring, noted that "while it was more difficult to set up, we're definitely excited and prepared to help students who need assistance, even though we cannot be there for them in person.
Looking to the future, NHS treasurer Mikey Kotler added, "If these vaccines help lower the case rate, you can expect to see some in-person fundraisers and meetings, or we will continue to operate fully virtual."
No one can predict what will happen with the virus, but everyone is trying their best to move forward as normal as possible.