Changing the Voting Culture: Civics Engagement Club at Harriton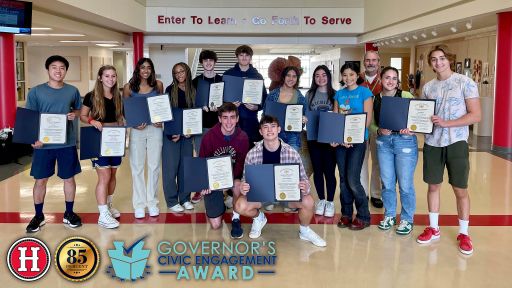 "Even if you cannot vote, you can still change the way that other people vote". I had the chance to sit down with Kyle Bos, a current member of the Civics Engagement Club (CEC) at Harriton, a grass-roots club dedicated to helping students to register to vote.
High school is a critical time for our generation and community to learn that their vote matters, Kyle shared. Just a couple thousand votes can decide some local elections, proving that a small group of registered students from our district can make the difference. Yet, not only is Kyle and the CEC changing the voting culture in our community but they are offering support to the Ridley and Upper Darby districts to upstart registration efforts for the upcoming election. "It is important to vote because you can elect the people that you want to represent you," Kyle stated, "… you have the power". 
Before elections, the CEC will hold voter registration during Lunch & Learn, where you simply need an ID and your phone to get started. Yet, if you are interested in getting further involved in spreading awareness about the power of voting, the club holds meetings two times a month. To get on the email list, simply contact a member of the club or show up for a registration drive. "There are always opportunities for new people to learn about the political process and we want you to get involved", Kyle shared.
Aside from Kyle, I was interested in learning more about the faces of the club. Built up of ten to twelve seniors with leaders Owen Huntington and Samuel Palmer, the CEC directs projects with under and upperclassmen on getting them engaged with the voting process. "Our goal is to get younger grades involved so that we can pass on our club and keep the impact going", Kyle urged, "this is an opportunity to get issues that you care about on the ballot".
The CEC is just getting started with its impact. Last year (2021), the club alone registered 86% of eligible seniors at Harriton to vote. Thus, club members received the "Governor's Civics Engagement Award". Their impact on our community is palpable, so get involved, Harriton, and make your vote count.