The Role of Accent in Hireability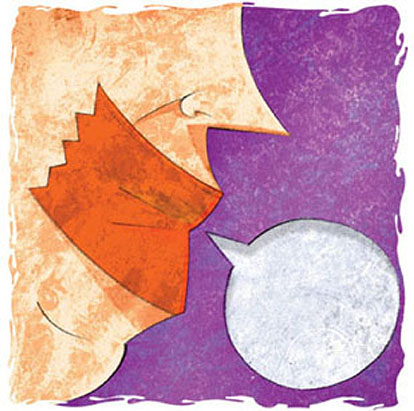 Avery Parr, Staff Writer
December 8, 2016 • 952 views
Hang on for a minute...we're trying to find some more stories you might like.
Ever since 1964 and its Civil Rights Act, it has been illegal to discriminate in the workplace on the basis of race, religion, or sex, among other groups. Unfortunately, despite employers' best efforts, these implicit biases still contribute to discrimination.
While there are various types of unconscious biases, some quite controversial, one of the less publicized one is accent. As it would turn out, this bias can sometimes make a substantial difference in both how people are perceived and how hireable they are.
There have been multifarious studies on the science of accents and perception. In general, studies have found that people who share their accent with the majority group of an area are likely to be perceived as more intelligent, more competent, and having a higher socioeconomic status. If a group is not in the majority but is stereotypically competitive or "better" than the majority, they are perceived more highly.
Unfortunately, an accent's influence is not always positive. The same studies that show the benefits of having a "majority" accent also show that if someone's accent is part of a minority group, they are judged to have lesser intelligence, lower socioeconomic status, and lower aptitude overall.
In America, there are generally considered to be three classes of accented speech for people born in America ("foreign" accents, such as British, are not included as they are not generally spoken by people who are solely American).
"Spanish-influenced English" is generally spoken by people who are, as the name would indicate, bilingual in both Spanish (or a similarly founded language) and English.

"Asian-influenced English" is, again, spoken by those who are bilingual in both English and an Asian language (usually Mandarin Chinese).

Finally, AAVE, or "African American Vernacular English," is actually widely considered to be not only a different accent but a different dialect of English – this is because it occasionally has differences in syntax and semantics

[1]

from Standard American English (SAE). Of course, AAVE does not represent the speech of all African Americans; the dialect just happens to be named for it. Despite the slightly "cringeworthy" name, AAVE is spoken not only by African Americans but also by rural, southern whites, especially farmers.
While there are obviously other classes of accents, these are the most widely accepted ones for American English.
One particular study looked at the specific impact of each one of these accents on hireability, and showed that if you have a certain accent, you could be up to 27% less employable than someone with a different one, depending on how strong your accent is.
The study took three voice actors, each of whom was from areas where his or her accent would be most prevalent, and recorded them affecting both a light and a heavy accent. In this way, they could represent Asian-influenced English, Spanish-influenced English, and AAVE.
These recordings were played for various human resource representatives from a wide range of backgrounds, who were asked to rate (on a scale of one to seven) each of the six accents played for them in terms of both comprehensibility and hireability. At the same time, they were told that each person was applying for an entry-level job and was equally qualified.
The results are what would be expected. Lightly accented speech was always perceived as both more comprehensible and more hireable, while heavily-accented speech was less so.
Unfortunately, there were significant differences between the three classes of accents. Spanish-influenced English was consistently the most comprehensible and the most hireable.
While this high amount of hireability could be explained away as Spanish-influenced English being more understandable to "the average American," which makes the person more likely to favor the candidate, it does not explain the trends between AAVE and Asian-influenced English.
While AAVE was rated as the second-most understandable, it was rated last in terms of hireability. Likewise, despite the relatively low levels of comprehensibility in Asian-influenced speech, the actors who exhibited this accent were perceived as more hireable.
This goes along with other studies' findings that people with heavy Southern accents (remember, AAVE is also spoken by white, rural southerners) are perceived as less intelligent elsewhere.
Unfortunately, this type of bias is very common. Despite it being illegal to discriminate based on race, people still have unconscious biases that prevent them from being totally fair, and accents give them a way to express those biases without ever actually seeing someone.
Luckily, there is a way around this sort of accent-discrimination called "code-switching." The idea is quite simple: use whatever accent you want while not in professional company, but switch to SAE when you need to appear professional. While arguably this should not need to be the case as people should not be discriminated against solely on basis of how they talk, it is a temporary way around the problem.
[1] Syntax is how a sentence is structured: in the sentence "The rubber duck squeaks," the syntax is how it is structured; a different syntax would have the sentence be "Squeaks, the rubber duck does." Semantics, on the other hand, allows the sentence to be interpreted – it is what allows the listener to understand what the sentence means.