Harriton Solving Sexual Harassment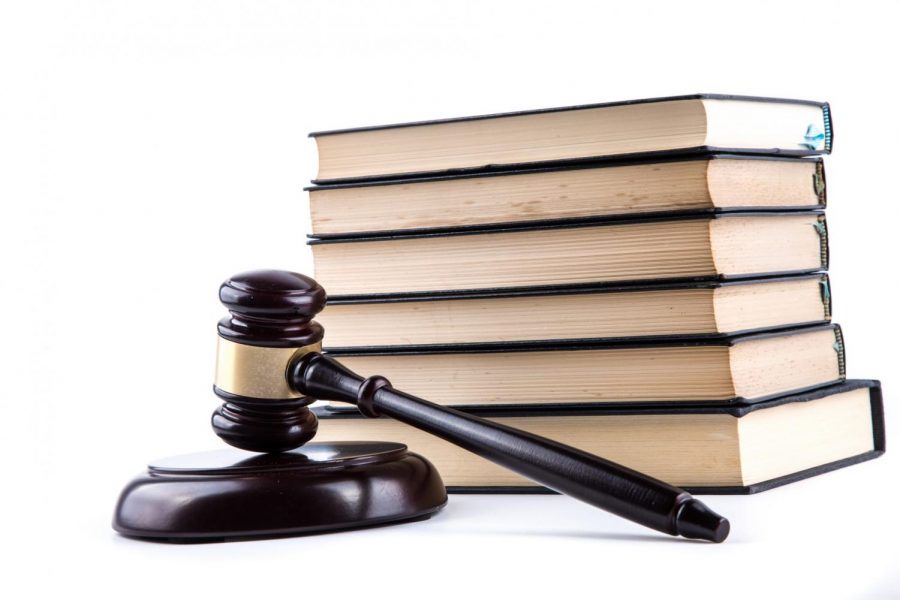 Sasha Burton and Duncan O. Glew
December 18, 2017
Since October 2017, when The New York Times exposed Hollywood producer Harvey Weinstein's decades-long pattern of sexual misconduct, countless women have come forward with stories of harassment and abuse stretching across all corners of American society. Virtually every industry, profession, and political party have seen cases of often powerful men using their power and influence to exploit women—and getting away with it.
The abuse went on for decades, and the entertainment industry, technology industry, sports, and US politics have been at the forefront of bad behavior.
In entertainment, it started with Harvey Weinstein and his alleged abuse of over 80 women. Other various male actors and entertainers have been subsequently called out for their own misconducts. Recently, Charlie Rose and Matt Lauer, two highly respected television anchors, lost their jobs under the cloud of alleged sexual misconduct.
Even before prominent figures in entertainment were making headlines, Silicon Valley drew attention for its own problems with sexual harassment, particularly the allegedly toxic corporate culture at Uber towards its women employees. Tech giants like Google, where a male engineer claimed that "women are less biologically suited to work in technical fields," have also come under scrutiny.
Dr. Larry Nassar, former team physician for the U.S. women's gymnastics team, used his position to sexually assault over a hundred athletes. A number of NFL players and staff have been suspended based on harassment allegations.
In the military, a recent report shows 58% of victims experienced reprisals or retaliation for reporting sexual assault.
On December 7, Democrat Al Franken announced his impending resignation from the US Senate after a seventh women stepped forward to accuse him. During his resignation speech on the floor of the Capitol, Franken called out President Trump, who has been caught on tape bragging about sexual assaulting women.
Alabama Senate candidate Roy Moore allegedly harassed and pursued sexually teenager girls.
The sheer volume of accusations against prominent men in just the past few months is staggering, as are some of the statistics that have come out in recent months. A recent survey found that 1 in 3 women have been sexually harassed in the workplace. In another study, 75% of workplace harassment victims experienced retaliation when they spoke up. This helps explain why so many men in recent headlines are long-time offenders and why it has taken women so long to come forward.
Another factor that discourages women from reporting abuse is the fact that men have a disproportionate amount of power in just about every professional field. Only 5.2% of CEOs are female and 20.2% of board seats go to women. Women make up more than half of the US population, but just 23% of prominent government positions are held by women. Since our society is dominated by men in power, we cannot have a conversation about solving our nation's sexual harassment and abuse issue that has permeated our culture for decades without engaging the men in our lives at home, at our jobs, on the field, and at school.
At Harriton High School, we need to educate the next generation of colleagues, athletes, entertainers, and politicians so that we are the ones to end sexual harassment and abuse of all people. While the national conversation has been about male abusers, the victims have not always been female. Kevin Spacey's years of alleged abuse targeted men is an example.
Each of us needs to better understand what constitutes sexual harassment and abuse. Like with bullying education, young people must learn to appreciate the nuances and, more importantly, implications of the harassment woven into everyday culture. What's the difference between kidding around and being abusive in our language or our touch?
How do we get more female representation into the workplace and leadership roles? Would having more women in charge change the culture of abuse? These are conversations we need to be having at Harriton so that the next generation of colleagues, athletes, politicians, media personalities have a different set of rules where men and women are treated equally and with respect.  
This movement provides an opportunity for us to start a discussion now so that we are prepared to address these issues if we are ever faced with them ourselves. Our male populations must understand the power structure that belongs to them.
They must promote qualified female leadership whenever possible. They must believe women who share stories of abuse. They must insist on a reporting structure that protects women from retaliation.
Women must support one another and back each other up. There is a way to end this epidemic, but it requires education and both genders actively engaging in appropriate behaviors that allows everyone to be safe and to have equal opportunities in life.  
We should begin by teaching men. There have been many brave women that have come forward in recent months sharing very difficult stories which brought this epidemic to the forefront. Women can use their voices and offer their support, as the #MeToo movement has demonstrated.
But what more can we do? What more can we all do? I reached out to fellow Harriton student Duncan Glew and asked him what he thinks students, especially young men, can do to promote positive change:
"I think guys need to make a better effort to understand what sexism is and how it works, particularly on an institutional level. That includes trying to have honest, understanding discussions with girls about what it's like to live in a sexist society. It's much easier to empathize when you're informed about others' experiences."
Students at Harriton High School are going to be among the next generation of workers and leaders. This movement is an opportunity for us to start a conversation to bring the change to our nation's companies and leadership roles so women have a voice, the power, and the ability to change the world for those who have not been able to speak up for themselves.