The Race to 2020: Microscope on Kamala Harris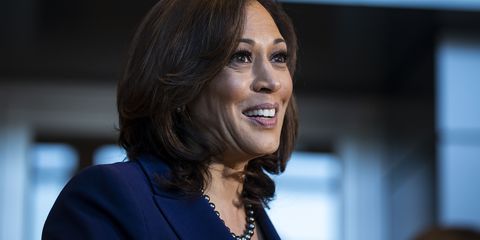 A Senator from California, Kamala Harris entered the race for the Democratic nomination in late January. Harris hails from the deep-blue state of California, which (aside from the deep pockets of its donors) also carries the most delegates in the Democratic primary slate with 475.
Already a popular figure in her home state, a big win in the California primary could boost Harris' prospects of securing the Democratic nomination.
Additionally, Harris aligns well with the increasingly diverse "post-Obama" Democratic Party. The daughter of an Indian-born mother and Jamaican-born father, she was the first woman, first person of South Asian descent, and first African American person elected as District Attorney of San Francisco and represented many of the same milestones upon her election as California Attorney General.
Her ability to appeal to a wide range of voters will serve her well during the primary season as she has the ability to appeal to virtually every constituency of the party.
Senator Harris was District Attorney of San Francisco for seven years and California Attorney General for six years before being elected to the U.S. Senate in November 2016. Harris' experience as a prosecutor is a double-edged sword: Among her achievements during her tenure as Attorney General of California, Harris prosecuted five of the nation's top financial institutions for improper mortgage practices, earning a massive payout for taxpayers.
In addition, she refused to recognize Proposition 8, which would bar same-sex marriage in California; the law was eventually deemed unconstitutional by the Supreme Court and Harris officiated the state's first same-sex wedding in 2013.
On the other hand, Harris has been scrutinized by some further to the left in her party who have noted flaws on her record, noting that during her time as a prosecutor, she was too quick to side with police and was often hard on low-level offenders but markedly less aggressive with those accused of white-collar crimes.
Although Harris's record as a prosecutor may not sit easy with deeply liberal counterparts (the anti-establishment progressives), she appeals to many other segments of the party, from black voters to millennials to even the Democratic establishment.
This widespread appeal should help her to overcome potential unpopularity with those further to the left. The same trailblazer energy that carried Barack Obama to the White House in 2008 and Hillary Clinton to a popular vote victory in 2016 should also help Harris in the primaries.
But Harris is not without obstacles. Her first issue will be distinguishing herself from other high-profile senators in the race, such as Cory Booker of New Jersey, Amy Klobuchar of Minnesota, Elizabeth Warren of Massachusetts and Kirsten Gillibrand of New York, who are running on similar platforms.
Should she successfully distinguish herself from the pack, her next challenge will unfortunately be electability. The first two state primaries are in largely white states: Iowa and New Hampshire. It is crucial that a candidate perform well in these two contests to be successful in successive state primaries; historically, candidates who are unsuccessful early on rarely achieve their party's nomination.
Although Harris will likely be well funded and have a strong campaign strategy in these states, many Democratic strategists are worried about the electability of a mix-racial woman in some of the nation's more white and rural areas, such as Iowa and New Hampshire, which are quite different from the demographic makeup of Harris' home state of California.
If Harris can overcome the race and gender barriers just as Obama and Hillary Clinton did before her to win in Iowa and/or New Hampshire, Harris will emerge as a frontrunner in the primaries with her home state of California, in clear sight. A victory in just one of the first two primaries in addition to a major, delegate-sweeping victory in California will be key to Harris' success.
No candidate better embodies the ideology and identity of the modern Democratic Party than Kamala Harris. Her wide appeal coupled with her political prowess make her one to watch for as we enter the primary season.
About the Writer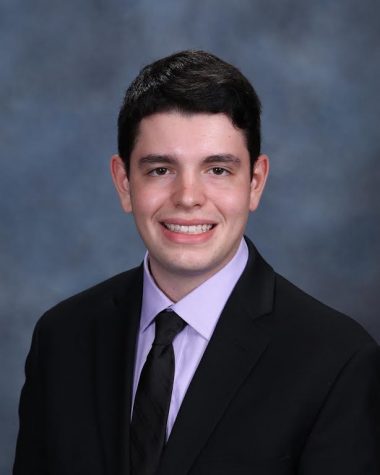 Adam Grimes, Staff Writer
Adam Grimes '19 is excited to be entering his second year writing for the Banner. He writes primarily for the News and Opinion sections. Outside of school,...