Christmas Culture—More Than a Birthday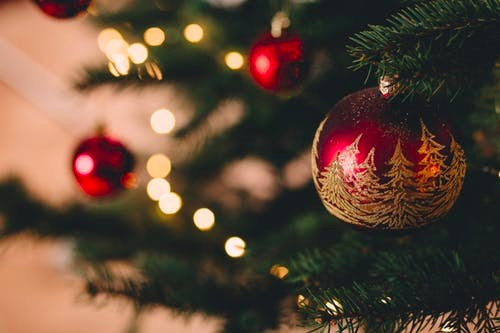 With the end of the holiday season, we can now look back at the traditions and practices that have shaped American culture. The end of December coincides with many holidays: Christmas, Kwanzaa, and Hanukkah to name a few. With the closing of the holiday season, we should also reflect on the secular Christmas culture that is celebrated in the United States. 
With billions of people celebrating the Christian holiday across the globe, it has become one of the most extravagant, televised, and advertised occasions of the year.
In a religious context, Christmas marks the birth of Jesus Christ. Traditionally, the holiday marks a time for themed decorations, music, food, and time spent with friends and family. Aside from these festivities, the most widely known tradition is gift-giving on the morning of Christmas Day. 
Christmas has assimilated into America's diverse culture and is now celebrated by Christians and non-Christians alike—beyond its religious origins. 
According to a recent survey conducted by the Pew Research Center, 81 percent of non-Christians in the United States celebrate Christmas as a secular holiday. These results are not surprising: The Christmas culture is a large part of the culture of the nation, and hence many non-Christians perceive this holiday as a cultural observation, symbolizing the importance of family, friends, and the joy of giving.
Even though the holiday is religious, it is a misconception that it is unimportant to non-Christian Americans. A Guardian article details how Janaki Murali, a Hindu author states that, "Both Christmas and Diwali are popular 'festivals' with many people drawn to them due to their rich tradition and culture." 
Murali and countless other non-Christians are drawn to festivals like Christmas because of its strong influence in American culture. Christmas culture has become American culture, and celebration of this occasion is a way for people to connect with their American identity. Rather than deterring people from the meaningfulness of the holiday, this diverse American affiliation with Christmas has added a unique value to its traditions and beliefs. 
I am also Hindu, but I celebrate Christmas because it gives me the opportunity to be with my friends and family and to both experience and spread the joy of kindness surrounded by Yuletide cheer. Aside from the annual plethora of presents, I have come to appreciate Christmas culture in its universalized and Americanized version. 
Christmas, whether it is celebrated religiously or culturally, is a time for people to gather with their friends and family, spread joy, and reflect on the achievements of the year as it comes to an end. It has been adopted by many diverse groups of people, and this only expands the importance of the holiday, not undermine it. Our nation's diverse Christmas culture has given us a unique opportunity to celebrate our individual differences while still being interconnected through the core values of joy, kindness, and love.