America is Underestimating the Covid-19 Epidemic
An Economic Analysis of the Coronavirus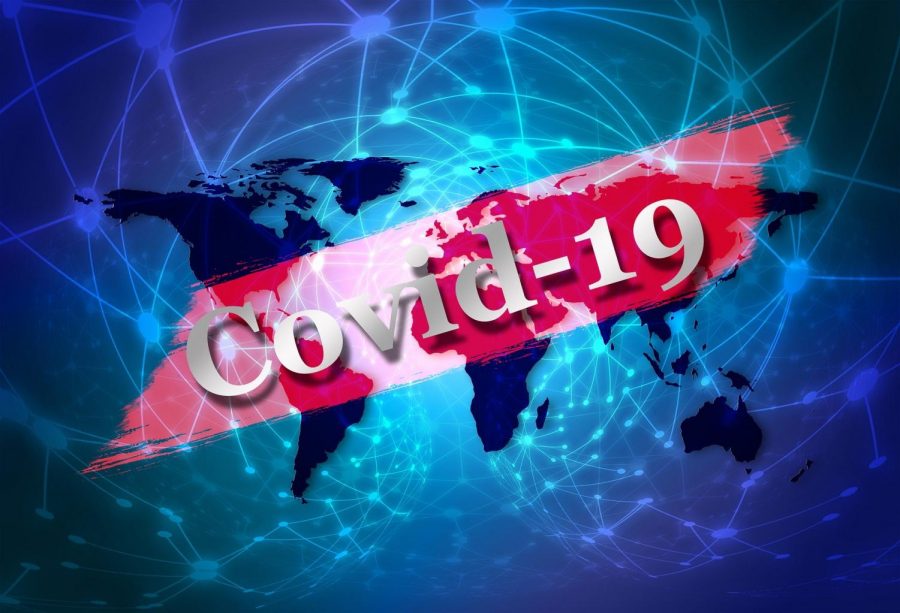 In December of 2019, multiple people who frequented a live seafood market in the Chinese city of Wuhan reported various respiratory symptoms—fever, coughing, shortness of breath, and pneumonia. 
Li Wenliang, a doctor at Wuhan Central Hospital, posted a warning on the social network WeChat: seven confirmed cases of SARS were reported from Huanan Seafood Market. Within days, he was investigated for "fear mongering" by the communist authorities, and on February 7th, Li died from the very coronavirus he warned about.
 It turns out the disease was similar—but not identical—to SARS, a viral respiratory illness responsible for the 2003 outbreak in China. Though less deadly, this disease—now known as Covid-19—is significantly more contagious than SARS. Fast-forward to February 19th, and the original seven cases have swelled to over 75,000, with over 2,000 deaths and 1,000 cases confirmed outside mainland China.
 The epidemic seems far from being eradicated: hundreds of people have been infected aboard the Diamond Princess cruise ship in Japan, with dozens of new cases reported daily. Japanese authorities put an end to the fourteen-day quarantine imposed upon its passengers, recognizing that the measures failed as the number of confirmed cases onboard approached 700. 
Cases are nearing 100 in South Korea, Singapore, Hong Kong, and Japan, with clear signs of the disease spreading locally. In Hong Kong, an individual living six stories above another inhabitant infected with the virus acquired the disease via a broken ventilation pipe that carried the disease to their apartment.
 Most worrying of all is the case of the Westerdam cruise ship in which Cambodia allowed to dock in Sihanoukville after no cases of the coronavirus were reported onboard. The passengers were given permission to fly home to multiple countries, including the United States. Within 48 hours, an American woman who had been on the Westerdam tested positive for Covid-19, raising fears that other cases had gone undetected by the initial tests.
 What does this mean for the world? Opinions are divided. Though sensational headlines and tabloid articles warn of an Armageddon-like scenario, there seems to be a surprising confidence in America that fears are being overblown and that the epidemic will pass by without impacting public health or the economy. 
The U.S. and world stock markets has seen some rough going because of the fears of the virus. Outside of the U.S, the disparity between stock market speculation and economic reality is striking. Japan reported a 6.3 percent economic contraction for Q4 of 2019 (October-December 2019), before the outbreak had even surfaced. Analysts have all but confirmed that Q1 of 2020 (January-March 2020) will mark the start of a Japanese recession—which is defined as two successive quarters of economic decline.
Germany's housing market is slowing, threatening Europe's economic engine. For those who aren't familiar, a fundamental aspect of the stock market is that it should reflect economic reality—excessive speculation almost always ends in a drop in prices to more reasonable levels. Therefore, the fact that the U.S stock market is up and down while the global market is taking a serious hit from the coronavirus should be a red flag for future stock market decline. 
In history's largest quarantine, 150 million Chinese citizens are confined to their homes. Over 760 million other citizens in China live under some form of travel restrictions, amounting to around 10 percent of the world's population. Supply chains for the world's largest auto manufacturers such as Hyundai, Nissan, and Toyota have effectively been severed, threatening to worsen the decline in an already-slowing auto market.
Investors are taking the Chinese government's report of new cases and deaths at face value. Seeing the declining number of new case reports, investors interpret this as an indication that the epidemic will be short-lived. However, the number of cases is clearly underreported. 
This is despite the U.S Center for Disease Control's statement that "we absolutely assume that the number of reported cases of coronavirus are an underestimate," due to the overwhelmed state of hospitals in Wuhan and the Communist Party's efforts to downplay the epidemic. With hospitals running out of testing kits and supplies, milder cases with the symptoms have reportedly been turned away to leave room for more severe ones and consequently left out of the official tally. 
Additionally, the number of international cases is most likely underreported in areas of the globe that lack resources or political motivation to release official figures. Iran reported two coronavirus deaths out of five cases after weeks of silence on the issue. The virus may now have spread to areas where testing is inaccessible, such as remote locations in India or Africa.
Ignoring the possibility of a worldwide pandemic, the economic damage outlined is reason enough to temper expectations for future market growth. As Yahoo Finance editor Brian Sozzi stated, "the market is sure acting as if the U.S has decoupled from coronavirus-ridden China." Investors see the U.S. stock market as a safe haven from turmoil abroad and are basing their optimism on dubious speculations that U.S industries will quickly recover from any short-term consequences of the virus.
 Although American news outlets will assure you that the U.S flu outbreak is more concerning than the coronavirus, we should not be so quick to dismiss unforeseen ramifications of the epidemic—whether that consists of an unexpected spread of Covid-19 in U.S urban areas, which has a roughly 20% chance of occurring, or a major economic downturn in Asia and Europe.
The best you can do here at Harriton, though, is to wash your hands regularly, get your flu shot, and avoid traveling to areas affected by the epidemic. For more information on how the Lower Merion School District is preparing for the possible actions, click here.
About the Writer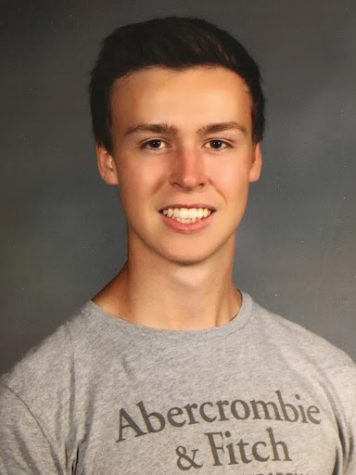 Lucas Nelson, Staff Writer
Lucas Nelson is excited for his first year as part of The Harriton Banner, which he joined due to his job as a Harriton Writing Fellow and his consequent...