The AstraZeneca Vaccine and What it Means for the World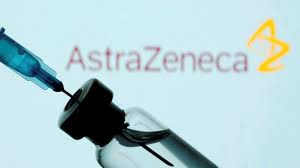 Imagine a vaccine that doesn't need to be stored at below-freezing temperatures and is cheap to transport and administer. Imagine no longer, because this and more is available in the new vaccine from Oxford's Astra-Zeneca. So far, the vaccine has only been approved for use in Great Britain, where there will be 530,000 doses available to the public in the next week.
Since Great Britain has been relatively effective in vaccinating its healthcare workers, this government allocated this vaccine for care-home residents and the nurses at those facilities. The UK has ordered 100 million doses, enough to vaccinate 50 million people.
AstraZeneca hopes to distribute three billion doses by the end of 2021, but they had a modest start. AstraZeneca partnered with Oxford last April to start creating a new vaccine. The UK Business Secretary, Alok Sharma, is the one who started this partnership.
"'Our hope is that, by joining forces, we can accelerate the globalization of a vaccine to combat the virus and protect people from the deadliest pandemic in a generation,' said AstraZeneca Chief Executive Officer Pascal Soriot (Reuters).
With a whopping 6 billion dollar budget, the company joined forces with some of the smartest students in the world at Oxford and Cambridge to create a safe, effective, and affordable vaccine. 
Other benefits of the vaccine include its accessibility to previously unserved groups, including pregnant women and people who have a wide range of food or medicine allergies. The advent of this vaccine and the availability of the Pfizer vaccine means that the UK may be able to vaccinate its entire population quickly.
Though it has a lower efficacy rate (70.4%) than Pfizer, there have been no reported serious side effects. This new vaccine has the potential to help the world, especially in less developed countries that cannot afford to keep the Pfizer vaccine at such low temperatures. This vaccine could allow us to vaccinate the whole world. 
The Oxford AstraZeneca vaccine is distributed by a non-profit organization called Gavi, which is trying to serve underdeveloped nations.
"AstraZeneca has pledged 300 million doses of its vaccine to COVAX, a partnership between GAVI, the vaccine alliance; the World Health Organization; and the Coalition for Epidemic Preparedness Innovations (CEPI) for ensuring equitable distribution to 92 developing countries" (CNN).
Additionally, The Bill and Melinda Gates Foundation has pledged to distribute 200 million doses of the AstraZeneca vaccine to developing countries, a goal consistent with the scope and impact of its previous projects. This vaccine has the potential to serve underserved communities across the world and revolutionize vaccine transportation. This is the path back to everyday life, or whatever life after COVID will resemble.