Harriton's Insufficient Response to Hispanic Heritage Month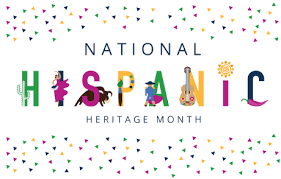 Originally established as a singular week under the Johnson administration, later extended to a month-long affair under Reagan, Hispanic Heritage Month is observed from September 15 to October 15, commemorated by festivals, conferences, art shows, and other celebratory events. This year, Hispanic Heritage Month's theme is "Building Prosperous and Healthy Communities", and is divided into sub-categories on a week-by-week basis, highlighting  key issues such as the economy, climate, education, and mental health.  
Yet, the vast majority of Harriton students are completely clueless to this fact, an ineptitude that can be attributed to the school's insufficient response to Hispanic Heritage Month. It is no secret that Harriton is overwhelmingly white, but the 5% of the student body that identifies as Hispanic does not excuse our haphazard recognition of the month.
By no means do I intend to undermine the efforts of student-led organizations like CREI and BREATHE that have spotlighted important Hispanic figures and cultural aspects through their morning announcements. The real problem lies in the fact that Harriton's acknowledgment is limited to such student efforts: administration has contributed virtually nothing. While the district loves to showcase its students of color in promotional pictures, it falls short in celebrating and commemorating their cultures behind the scenes.
Even the advisory presentations, hastily shoved into a 20-minute period that most students utilize as an opportunity to cram for an assessment or take a power nap, were created by Alessandra Simmons and Kayla Adorno, student officers for BREATHE. Speaking of her experience, Kayla tells the Banner that, "Alessandra and I are so grateful that we have been able to put a light onto Hispanic Heritage like no one has done before. Even though not everyone may not listen to the announcements or do the advisory activities, it was still nice to be able to work with Señora Thomas to write them out and get feedback from those advisories that did the activities."
The first question on the Google Form sent out by the school prompted participants for the National Anthem of Spain, the nation that colonized and oppressed the people of almost every territory that we recognize during Hispanic Heritage Month. This standard of insensitivity speaks to the underlying performative nature of Harriton's quasi-efforts. As a student body, we demand better.
Harriton's students of color are more than just poster children to plaster on the website in feigning a sense of diversity. For Black History Month, AAPI Heritage Month, and all of the commemorative holidays to unfold over the school year, we expect conscious effort beyond neglected advisory activities on behalf of the administration.