Cross Country Season Recap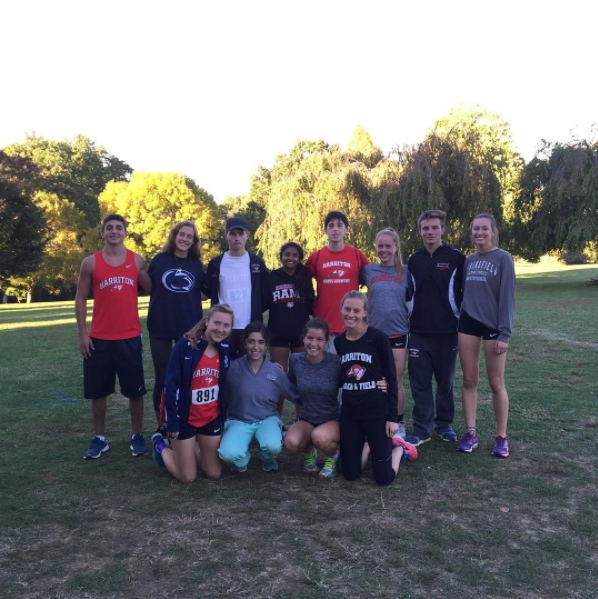 As the Harriton Cross Country season has officially come to a close for most runners, special commemorations, landmarks of the season, and personal accomplishments were abundant.
Before the season started, the team participated in three weeks of grueling preseason training, leading up to two months of league and invitational meets twice a week, which were all chock-full of personal records, first places, and exceptional times.
Some of the most important meets of the season include the Conestoga and Radnor League Meet, the Upper Darby and Marple Newtown League Meet, the William Tennent Invitational, and of course the Central League and District Championships.
The girls' varsity team finished 3rd overall in the Central League tournament and the boys in 5th.
Freshmen Patrick McCann, Sam Catania, Peter Rickels, and Olivia Conrad all did an amazing job in their first year of Cross Country, finding individual and team success.  Stellar performances from the junior boys gives the team a pretty good picture of who the 2017 season captains will be and paints an exciting image for the future.
Special recognition goes out to seniors Tasha Greene, Bruce Herriott, Etan Ginsberg, and Claudia Conrad for several first place finishes, and exceptional personal record making. Tasha Greene finished the season in 2nd place overall in the Central League and now moves on to the State Championships after a great deal of hard work and success.
Although a change in coaching this year was a big transition for the upperclassmen runners, the whole team adapted to it together and had a great time overall.
The season closed on a bittersweet feeling for most runners as the Central League Championships finished up this past Friday, October 28, and with it, the cross country season. The team wishes the best to all of the outgoing seniors, and is excited for what's to come!