NFL Week 11: The Eagles Move to Last in the NFC East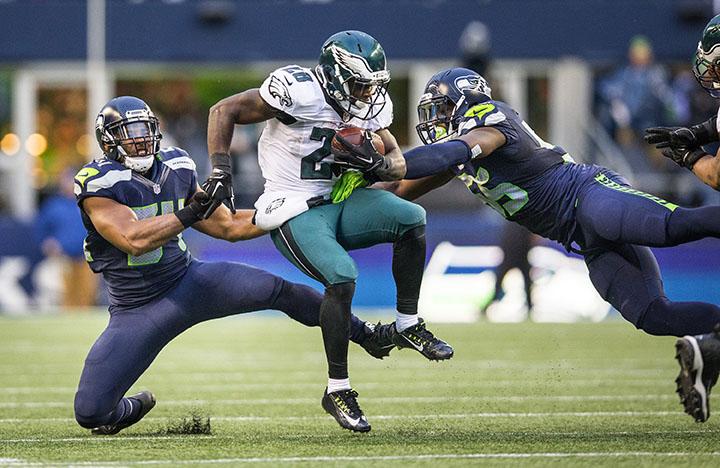 Gabe Kaminsky, Staff Writer
November 22, 2016
With a 26-15 loss to the Seattle Seahawks, the Eagles move to a record of 5-5. The team was thoroughly dominated by the Seahawks over the course of the game on both offense and defense.
Though the team remains in contention for the time being, the Eagles have a tough road ahead of them. The Eagles will still the face Packers, Bengals, Redskins, Ravens, Giants, and Cowboys. The Eagles must capitalize on the weaker teams in their remaining schedule, and improve their division record to clinch a playoff berth.
The Eagles' toughest match ups remaining include Cincinnati, and the Dallas Cowboys at home. The Eagles will have to play well offensively in each of these games. They face high powered offenses run by Andy Dalton (Bengals), and Dak Prescott (Cowboys), who has led Dallas to a 9-1 start in his rookie season.
Carson Wentz needs to continue to read the offense correctly, and look for Darren Sproles and Ryan Mathews in the passing game. Additionally, Zach Ertz has been an occasional weapon.
Ultimately, the Eagles need to keep up the energy on defense, and maintain a steady offense without a volume of turnovers. Be sure to catch the rest of the season as the team looks to make the playoffs!