Athlete of the Week: Thomas Rosini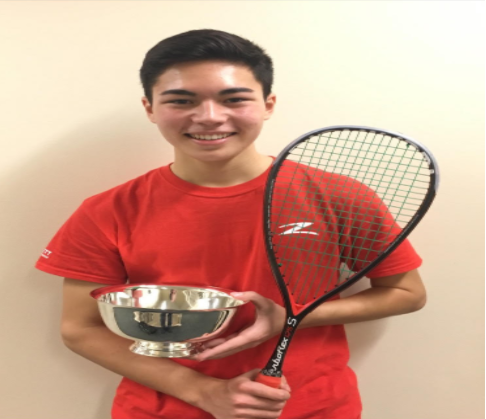 Max Beck and Blake Garber, Staff Writer
December 7, 2016
This week's Harriton Athlete of the Week is Thomas Rosini.
Thomas is a freshman, and he plays for the Harriton/Lower Merion Boys' Varsity Squash team. He recently became the number one squash player in the country for boys under the age of fifteen.
Thomas had previously struggled to maintain a concrete spot on the national ranking list. Initially, he held the third spot, and was even moved to number eleven in the country. After a lot of hard work and several tournament wins, Thomas finally secured the top spot on the list.
"I was heading into the tournaments with an open mind, and knew that if I won, I would be number one in the country."
Thomas was inhibited by a groin injury earlier this year. He was frustrated with the fact that he could not play, but he maintained a good attitude.
"I was pretty disappointed when I figured out [about the injury] because I had some big tournaments coming up like the British Open." Although this injury was detrimental to Thomas for a portion of his squash career, he has been working hard to recover and return to the courts.
"I do physical therapy a lot for the injury and hopefully I will recover soon."
The squash team is looking forward to a successful year with Thomas. The first match is against The Shipley School, and Harriton is projected to have a stellar outing.
Thomas Rosini is an outstanding athlete, and his all star performance as a squash player has earned him a spot as the Harriton Athlete of the Week.