Sports Spotlight: Sophia Edelblut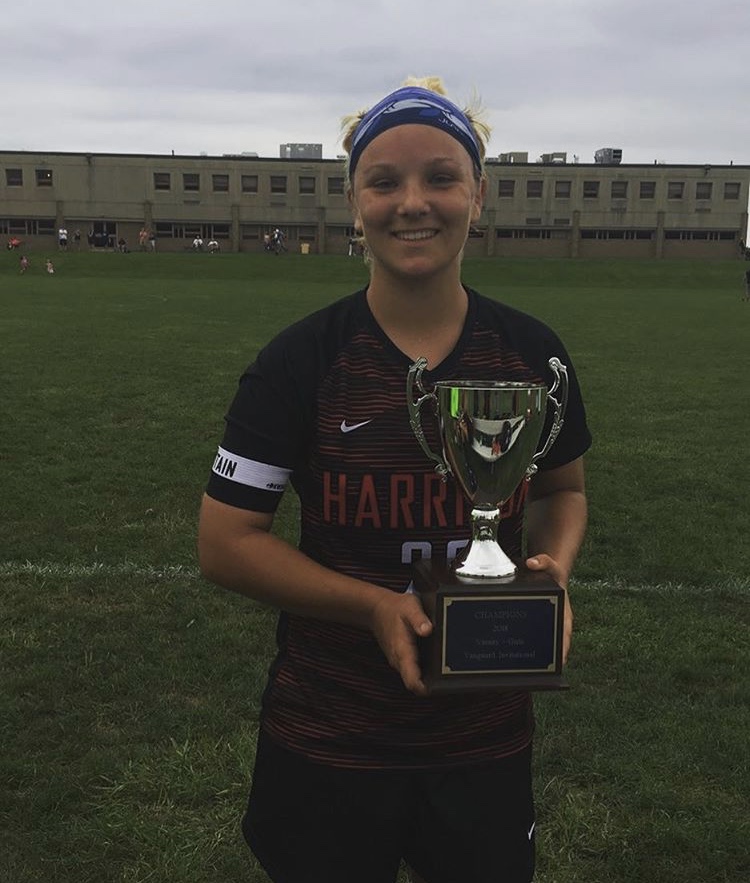 This week, we interviewed one of Harriton's Girls Varsity Soccer captains, Sophie Edelblut. Sophie, alongside the rest of the Harriton Girls' Soccer seniors were honored this past Monday night at their last home game, known as Senior Night.
The Harriton Banner: When did you start playing soccer?
Sophie Edelblut: I started playing when I was about five years old. I initially played in a Recreational League, and then I started playing official club soccer when I was eight years old.
HB: What is it like being part of the girls soccer team at Harriton?
SE: Well, it's an incredible culture. I love my teammates, and it's a great team. We're always there to pick each other up, and it certainly can be tough at times. Our record has not been great so far this year, but we're really all good friends.
HB: What are the keys to success during the soccer season?
SE: Focus is definitely key. Without an intense level of focus, you really can't get anywhere. We all come from different backgrounds and different teams, but it's really important that we're all focused on the same goal, whether that be getting to playoffs or winning the central league. Whatever our goal may be, we need to focus on it.
HB: Do you have plans to further your soccer career in college?
SE: Yes, I committed to DeSales University to play soccer in October of 2017.
HB: Has being committed to play college soccer affected your game?
SE: Absolutely! I play with so much more confidence now. It's really been quite a journey to find DeSales, but it's my school, and I represent them every chance I get.
HB: In what ways do you feel pressure as a leader of the Harriton team?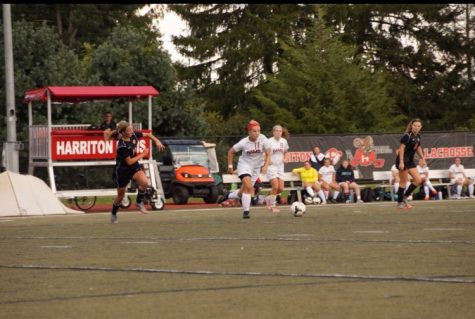 SE: I feel pressure because I'm relied on a lot, as I am considered one of the better players. Though, this is primarily because of my commitment, but that doesn't take away from my level of focus and my skill level. I always strive to do my best, regardless of my commitment.
HB: Do you have any soccer players you look up to?
SE: So many! But, just to name my favorite, I think Ashlyn Harris has definitely got to be my favorite. She's a goalkeeper, so we can't really relate position wise, but off the field, she's a wonderful person. She cares so much about mental health issues and the LGBTQ community. I really try to embody her everyday values.
HB: Who would win in game, Girls' Varsity Soccer, or Boys' Varsity Soccer?
SE: Oh, Girls Varsity for sure! We're much better.
About the Writers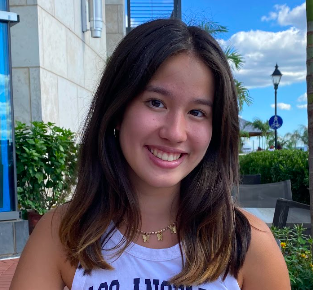 Camille Furer, News Editor
This is Camille's fourth year as a writer and second year as HNews Editor at the Banner. Camille loves writing about events happening in the LMSD community...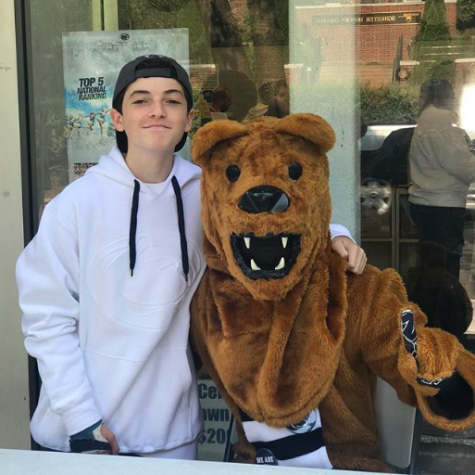 Evan Zales, Staff Writer
Evan Zales '21 is excited for his first year writing for the Banner. He is currently writing for the Spotlight section, and is starting to evolve his passion...