Harriton Football Makes History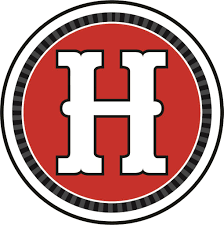 I could have never imagined storming the field next to a hundred of other upper and lower classmen Friday night as Harriton beat Lower Merion 20-0, celebrating the first football win in five years. So how did this miraculous moment come to be? 
The game started normally; it was a scoreless first quarter, with both teams showing their weaknesses. But the second quarter came around and we scored. It was a fantastic drive, consisting of multiple first downs and aggressive plays. Will Brannau threw a dot to Daral who scored the Rams' first touchdown.
Harriton's defense, led by captains Shane Sullivan and Maxwell Copley, was able to shut down almost all of LM's offense. Tackles for loss were a commodity for Harriton's defense that game The next two touchdowns were spread out between the third and fourth quarters, both rushing touchdowns by captain Teddy Molineaux. 
LM stood no chance against the Rams, who were dominating on both the offensive and defensive ends of the game. Harriton students cheered at the sight of their football team forming one cohesive unit and dominating the turf. After the clock hit zero, hundreds of Harriton spectators rushed onto the field to celebrate the win that meant so much to everyone at the game.
Through the large turnout and spirit that effervesced into the hearts of the football team, Harriton was able to come together and win. And I can proudly say, along with the others who were at the game, that I witnessed school spirit that night, as well as a win.
One hopes that this win will spark future greatness and lead to more success as the season goes on. But at least this season, the Harriton student body can collectively rejoice knowing that their football team won.